Safe and Smart Trading in Self-Isolation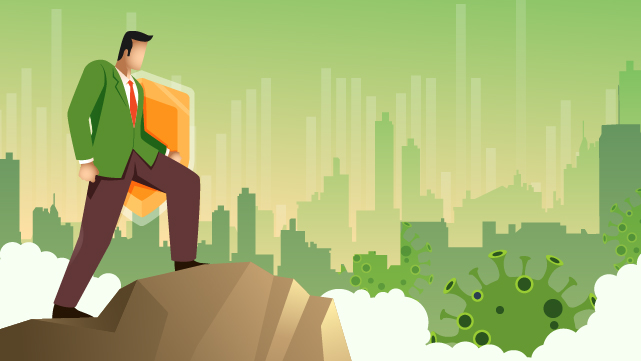 'There is no place like home' proverb sounds a bit mockingly nowadays. 'Stay-at-home mums' LOL to our faces because today everyone is forced to survive in their usual reality, that is to be trapped inside cozy apartments and try to take advantage of this situation as much as possible. And … also not to get worried every second, go on working, cook, do sports, read books, master new crafts, raise diligent kids, and you can add extras to this list depending on your level of fear of missing out.
As a trader who is used to a home-office lifestyle, you should not be affected much. But human nature is as unpredictable as thunder in spring. Thus, one morning when the sun hasn't still risen over the horizon, you will wake up in a cold sweat ready to sell all your assets and finish your Forex career once and for all. That's how cruel global panic can be!
Now breathe in and out - repeat five times! Are you feeling better? Then switch on your rational self, the one who has studied tons of books on investing, who has been following all the world news, and knows for sure that emotional decisions have never led experienced traders in the right direction.
When you are ready for actions, check out how to seek opportunities, and fear no economic collapses.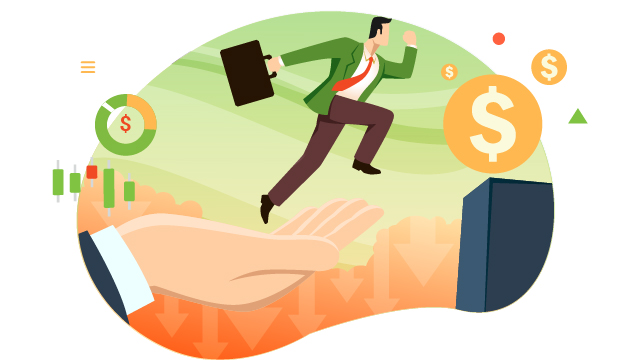 Create a Safe Environment for your Funds
As much as a house is your castle, a reliable broker is a safe space for your investments right now. 'Whom should I trust in these turbulent times?' – you may ask. Fair enough! Brokers have various criteria for stability. As for FBS, we prepared some indisputable reasons for you to stay with us:
— 11 years in the market. We've lived through a lot! Take alone a chaotic financial crisis that started in 2008, the Arab Spring in Syria, 'Occupy Wall Street' riots, Brexit, Haiti earthquakes, numerous terrorist attacks, and mass shootings. We've seen it all and much more. However, FBS is still here – safe and sound and ready for new challenges.
— Global acknowledgment. We own 50 international awards in Asian, European, Arabic, and South American regions. Our team earned them not only for the services and apps we deliver but also for our reliability, transparency, and client-oriented approach. Remember: 'FBS is always by your side'.
— Unique FX community. We work with over 15 million people in 193 countries around the world. Besides, FBS cooperates with 410,000 partners who trust our values and promote them. We care about you and are ready to answer any of your questions 24/7 in a local language.
— Security of funds and identity. All our operations are regulated by IFSC (International Financial Services Commission) – an influential organization that controls all the legal, financial activity. Personal information that we gather upon registration serves to protect you from fraud and to keep your ID from theft.
The facts are all here. I hope there are no trust issues between us.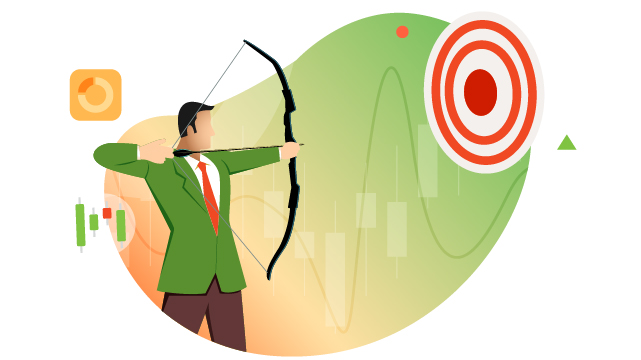 Manage Risks
VIX (volatility index) has risen dramatically over the weeks. Some people call it the fear index because a lot of traders are paralyzed by herd instinct and get scared way too much. Manage your risks and worry less. The end of the world is further than you think!
A downturn can be an opportunity, especially for those who are young. If you are privileged by age and have decades ahead of you to recover financially, the market is all yours now. Ric Elderman, the founder of Edelman Financial Engines, says:
'The stock market is on sale. We haven't seen an opportunity like this since 2008.'
Coronavirus is creating the hottest sector for trading. It is more promising than in times of the bitcoin fuss and pot stock excitement. So, go for it – trade! If you withdraw money now, you may miss out when the recovery happens.
For those who are close to retirement or have already entered this blessed period, long-term investments will work better. You should avoid stress as much as you can. Buy just enough to restore after all this nightmare is over. Follow the news on stocks but never invest emotionally based on random events. The digital world is thriving because of self-isolation trends. So, you pay attention to the stocks of technological companies.
Alternatively, you may want to lie low for a while, wait for this crisis to be over, and rediscover your trading strategy. The essential advice here is to keep money in your trading accounts saved for a rainy day or for a moment when you are 100% confident in the trades you plan to make.
Bottom line. Without Panic and Stress
The times we witness are unprecedented, but it does not mean the CoViD-19 pandemic will last forever, and we won't manage the economic situation as smart adults. Years before SARS, Ebola, and the novelty coronavirus, in 1987, Warren Buffet (you may also know him as an investment guru and as one of the wealthiest people on earth) explained to Berkshire Hathaway shareholders how to deal with an epidemic. He mentioned only the two most contagious diseases of humankind – fear and greed. To face them, you should 'be fearful when others are greedy and be greedy only when others are fearful.' My hint – it is time to be greedy now!
Use this priceless advice not to miss the opportunities the market is generously offering now. Sanity and cold mind are your major tools. Always keep some emergency funds in your account because you never know when you will need to make a transaction. Trust your gut, spend free time on learning new tips and tricks for traders, and never stop being grateful for the moments you can live through.