Social Trading: That's How You Make Your Money Work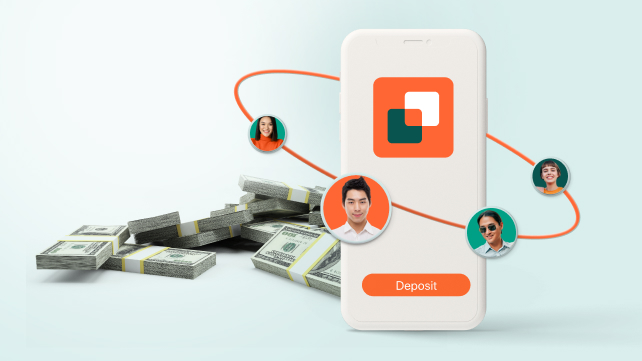 If you're still using your smartphone as a means of communication and entertainment, probably, you're missing out on something really important. Like, the fact that you can use your mobile device to make money. There is no special knowledge or experience needed. You just tap the screen and let your smartphone do the thing.
Keep reading to learn more about social trading, your new passive income tool.
What is social trading and how does copy trading work?
Another name for social trading is copy trading. It is a form of investing that's getting big these days. The reason for copy trading getting so popular is that it does not require any special skills or experience.
When you copy trade, you don't invest in currencies, energies, cryptocurrencies, or indices. You invest in a real person, a trader. That's where copy trading got its name from because when you invest in a trader, you copy their trades.
If the trader is successful, you get your share of their profits. So, you can say that the trader does all the heavy lifting like reading financial news, doing market analysis, and following trading signals, while you profit from their effective trading.
With copy trading, all you need is a smartphone. Install a copy trading app, create an account and you're good to go. You don't need any trading skills to get started – just choose a trader and follow their trading strategy.
How to become a social trading investor?
Anyone can try social trading with the FBS CopyTrade app. If you have a smartphone and as little as $1, you can start investing right now.
Go to Google Play or Apple App Store, download FBS CopyTrade, create an account, and here you are on your way to making money.

FBS CopyTrade is rightfully considered to be one of the most user-friendly social trading apps to date. With its intuitive interface and the set of all the necessary investing tools, it provides a smooth workflow and makes money-making extremely easy.
How to choose an efficient trader to make money with FBS CopyTrade?
Can you make money from copy trading? Yes, you can. But you need to choose the most efficient traders so you can make profits from their trades.
FBS CopyTrade will give you all that you need for the task. You will have access to all the necessary information on a chosen trader, including Balance and Equity so you can understand if a trader's achievements meet your needs. The Account Details and Info screens will guide you through trader's metrics and make them easier to understand.
Plus, you can also check a trader's Return rate and Risk level using visual charts that will show you the trader's progress and let you make hypotheses for future actions.
Is copy trading risky?
Social trading is not risky at all. A quality social trading app like FBS CopyTrade will always get you protected from significant losses. Such automated software tools as Stop Loss and Take Profit automatically close the order with a particular amount of loss and profit.

The FBS copy trading platform also offers a risk-free investment option. Any newcomer has three tries to invest with zero risk, using FBS CopyTrade. If a user fails, the app will return 100% of their loss.
Another important feature to mention regarding the FBS CopyTrade app is the Education section. This new section will take you through an all-in-one crash course on copy trading, giving you all the necessary information.

The section is conveniently divided into four topics, each containing several lessons from social trading basics to managing risks and building personal strategies.
Is copy trading legal?
Copy trading is legal in most parts of the world. The main thing is to use a regulated broker providing you with a social trading platform.
Social trading is taking over the world
Social trading technology gives any smartphone user an amazingly efficient passive income tool. When copying trades, you don't do anything special but tap the screen of your smartphone letting your money work for you, while you get busy living.
The phenomenon of social copy trading has made a huge impact on people's lives over the last few years. Just look at the numbers – millions all over the world download social trading applications, making their first-time investments.
With more than five million downloads in Google Play, FBS CopyTrade is among the most popular social trading apps. This is an impressive result, and it gets even better when you realize how many users are already changing their lives for the better with FBS CopyTrader and how many new ones are yet to enjoy the accessibility and profitability of copy trading.
Don't hesitate — copy trade!