Steven Cohen is a legendary trader of Forex market
Each newcomer wonders, what features a trader should have to achieve an outstanding success at Forex market. One thinks this over and over again, dreaming of incredible profits, while, sometimes educating of these skills take a lot of time and efforts. But, can you imagine that there are people who have innate trader's instincts? That's the case of the most powerful trader on Wall Street you surely never heard of. Steven Cohen is an American hedge fund manager who was ranked by Forbes at the 106th richest man in the world and the 35th overall in the United States.
Steven Cohen was born in 1956 in Great Neck, New York, where his father was a dress manufacturer in Manhattan's garment district, and his mother was a part-time piano teacher. Growing up in big Jewish family among seven brothers and sisters, he got used to concentrate on the essentials from the very early childhood.
Young Cohen credits his willingness to take risks to his love of poker, which he played extensively in high school. He graduated with a degree in economics from the Wharton School at the University of Pennsylvania where he opened a brokerage account with $1,000 through the help of a friend. Word through the grapevine is that the money had been set aside for study.
At the age of 21 future billionaire got a job in Wall Street as a junior trader in the options department at Gruntal & Co. Legend has actually it that he made $8,000 in profit on his very first day on the job. Just 6 years later his profits were ranking $100,000 a day, and he was eventually managing a $75 million portfolio and a team of six traders.
In 1992, Cohen started his own company called S.A.C. Capital Partners with $20 million from his own pocket. Do you often meet people who have a fortune of $ 20 million at the age of 35? The firm managed $14 billion in equity as of 2009. He was dubbed the "hedge fund king" in a Wall Street Journal article in 2006, ranking 94th in Time's 100 list of most influential people the following year.
He first suffered losses in 2008 in the midst of the financial crisis. Then, overnight his firm had lost $150 million, or 1.5% of its assets. But even then Stephen Cohen did not lose heart.
He spent most days trading stocks on his 180-person trading floor in Stamford, Connecticut. He and 100 portfolio managers bought and sold 100 million shares a day, about 1 percent of all shares traded on U.S. exchanges.
Everything changed dramatically in 2013 when Mr. Cohen faced civil charges in for failing to prevent insider trading in S.A.C. Capital Advisors. He was plead guilty to these violations, paid a $1.8 billion fine, and agreed to stop managing funds for clients until 2018. Still, he is known to maintain a net worth of $12.7 billion as of May this year.
Steven A. Cohen was prohibited from managing money for outside investors for two years after failing to properly police the actions of a trader at his former firm, SAC Capital Advisors. The ban expired on Dec. 31.
For two years Mr. Cohen has been patiently planting the seeds for a comeback. He registered a new fund, Stamford Harbor Capital, in 2016. He hired a marketing firm to meet with prospective investors. And he showed up in Las Vegas in the early 2017 for one of the hedge fund industry's most prominent conferences. So, hedge fund king is back to the stage again.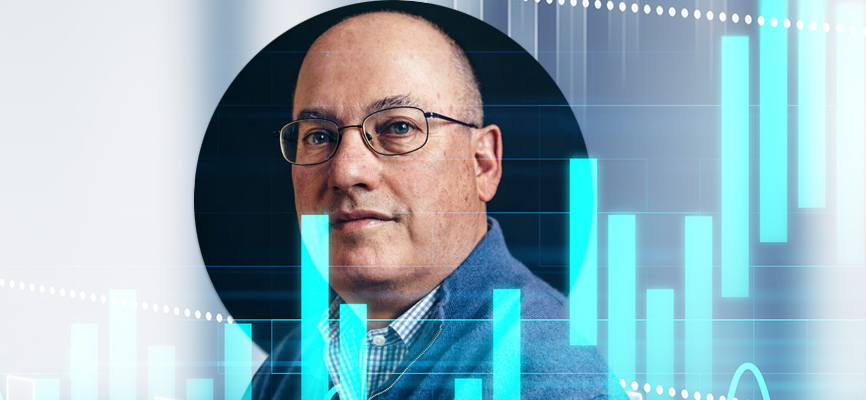 So, what's a secret of Cohen's stunning success?
Though he is called a professional of short-term transactions and the king of hedge funds, Steven Cohen's strategy is far from rocket science. One can even call it a supernatural luck, but as a matter of fact he combines lots of information coming at him from all directions with a good feel for how the markets are moving to make market bets.
He prefers to get a lot of support, so he is definitely not a lone wolf as many other traders fighting their own battles.
Steven Cohen strongly believes that the main reason for his success is his talent to build an incredible team.
The 20000-sqare-feet trading room, at SAC Capital Advisors was usually chilled to 21 degrees to keep traders alert. Mr. Cohen was sitting at its center likes it that way. Phones were blinking rather than ringing. Computer hard drives had moved off the trading floor to eliminate hum. Rows of traders wearing SAC fleece jackets kept a sharp look-out how Forex legend was trading.
Cohen was always an adherent of short-term trading
As it was mentioned by his colleagues; he sometimes managed to enter up to 300 transactions per day, not delving into any economic details. The head of SAC believes that the biggest profit can be gained as a result of stopples monitoring of the quotes during the working day. If you constantly watch the changes in the charts, after a while you can learn to predict the market movement. For years, Stephen Cohen has bought and sold shares of companies, not even knowing their profile.
Cohen doesn't like to waste time on trifles like selecting undervalued or overvalued assets.
He developed a special program that did most of the routine work for him.
Incidentally, Steven Cohen alleged that his fund was disliked just because he did not invest but traded.
At this point, if we sum up all the money for various funds run by Steven Cohen's inferiors, the capital scrip will amount to $1.2 trillion. According to various sources, 2% of transactions on the stock exchange are owned by his funds.
Sharing his priceless trading experience, Steven Cohen advices one to define clearly what they are, and not try to be what they're not. Being a day trader, trade during the day. If you are an investor, then be an investor. It's like a comedian who gets up on stage and starts singing. What's he singing for? He's a comedian. Well, have you decided who you are? Ready to check it?