The Bet Of A Lifetime: FBS Partner's Curious Story To Teach You A Universal Lesson
Ana and Ahmad had financial problems. Ana offered to invest in Forex, but Ahmad was skeptical about it. See who won this bet.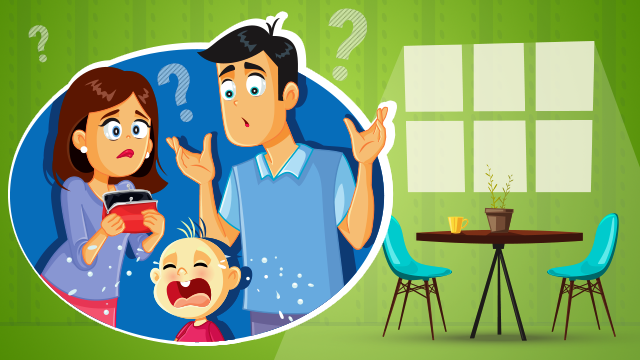 History knows a lot of cool stories that started with a bet. A bet between a stay-at-home-mom Ana and her husband Ahmad changed their family's life forever. This story can teach all of us a valuable lesson – check it out.
When it comes to incredible stories, there's no other place like Forex. Meet Ana, currently an FBS partner and a successful Forex trader. Her incredible story started about 1,5 years ago, and it was a bitter start.
Dark Times
Back in 2017, Ana was a stay at home mom, taking care of 3 kids. Her husband Ahmad worked at a car service station, but his income wasn't enough for a big family. Ana says it was a very hard time for them – kids were growing fast, and they hardly got money to make ends meet.
Ana and Ahmad had some savings for a rainy day, and at a certain point, they sat for a family meeting to decide what they're going to do next. The couple agreed that it would be wise to invest their money in something.
Ahmad proposed to use it to give his business a jump-start.
But Ana came up with another idea.
"What if we try Forex?' – she said.
"Don't be silly, this is a scam," – replied Ahmad.
"Wanna bet?" – asked Ana.
This is how their incredible story began.
A Step Into The Unknown
Ana decided to start small and practice with FBS $50 Bonus – a simple yet effective kickstarter bonus that was available at FBS back in the day. She didn't want to invest real money because the family's financials were too weak, so she claimed free $50 and started "testing the water" to see what actual trading feels like.
Apparently, she progressed pretty well and ended up making a $28 profit. The amount wasn't a big deal, but the lesson was learned: Forex trading IS a real thing, and those $28 she withdrew gave her confidence to continue.
The Big Fall
Flushed with success, Ana decided she's ready to invest a more substantial amount of money - $100 for starters.
"I wasn't scared because I thought I'm experienced enough. I was like 'okay, it has worked out for me for the first time, so I'll just do the same thing and repeat my success.' What can go wrong?"
But something did go wrong. She lost the entire deposit in 2 days.
"I know now that I failed because I entered the market without any market knowledge whatsoever. I didn't monitor the news, used a trading strategy I was familiar with although it wasn't good for the market situation at the moment. But back then, I was very upset and didn't understand what I did wrong."
Attempt #2: Smarter And Stronger
Losing money was frustrating, especially in the light of the bet with Ahmad. He was sure he won it, and that the idea of Forex trading will die right away, but Ana had a different vision of the situation:
She didn't lose money to Forex, she lost money to her own ignorance.
And this is fixable.
Now, she had a new plan: learn how the economy, currencies, and trading strategies work while practicing the actual trading. She didn't want to risk family money again though, and this is where the FBS Trade 100 Bonus came to work.
Designed to let people practice in the real market without investing their own money, Trade 100 Bonus was exactly what Ana needed at that time in her trading career. She would watch webinars, read articles on trading strategies, and try to use them in real trading.
After all, she mastered several strategies that worked best for her, and made and withdrew profit of $100. It was a victory day for her – now, she felt much more comfortable with Forex and was ready to go on.
The Happy Ending
As time went by, Ana was moving up with her career, and her family's financial problems became history. Ahmad finally accepted her interest to financial markets and admitted it has nothing to do with the scam.
At a certain point, Ana decided to become an FBS partner and make extra money by attracting people to trading and sharing her hard-earned knowledge with new traders. It boosted her income even further.
"I think Forex trading is a great idea for anyone, literally. I started with zero financial knowledge and got so far in as little as 18 months. The best thing about Forex is a lot of free time I can spend with my family – my schedule is flexible, so it's easy for me to manage my time the way I want.
All you need to do is do your homework and learn how the market works. I like working with FBS because it's super helpful: they provided me with bonuses to get started, educational materials to actually start earning money, and everything I ever needed to develop as a trader"
So, what's the lesson?
Ana was lucky to have that bet with Ahmad because it ignited her trading career. She also succeeded in finding a reliable broker to make her first steps easier. And she was smart enough to realize that knowledge is a must when you work in the market.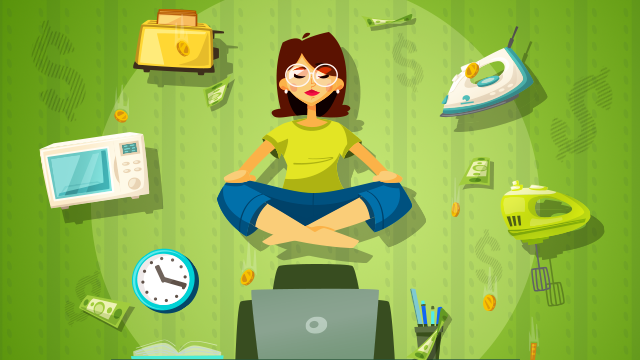 Success is not just luck, or persistence, or knowledge. It's the compilation of all these things. When these factors meet, success is just a matter of time.
For Ana, this happy ending is just the beginning.
What about you?