The Mindset of a Successful Trader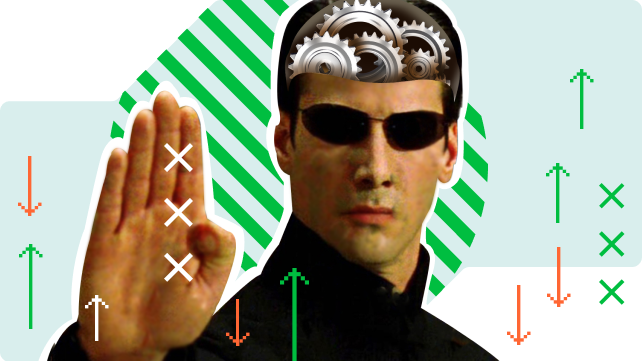 Remember our recent article about Animals in Trading? There we come up with the idea that every trader can be successful regardless of their trading type.
No matter whether traders are bulls or sheep, they have equal chances to reach financial heights. The secret here is evaluating the market situation and making carefully weighed decisions. In a nutshell, if you want to be a successful trader, think like one.
In this article, we gathered valuable tidbits on how successful traders think and what to do to acquire the winning mindset.
How to think like a successful trader
Trading is a business
The first step in thinking like a successful trader is understanding that trading is not your hobby or job.
A hobby is something that you can postpone if you are tired, sleepy, or just do not feel like doing it. A job is something you get regular checks for. So, thinking of trading as a hobby or job is not the right direction.
Think of trading as a business. As with any other business, trading has losses, expenses, taxes, uncertainty, stress, risk, etc. This makes you a businessman who should research and create strategies to increase your business potential.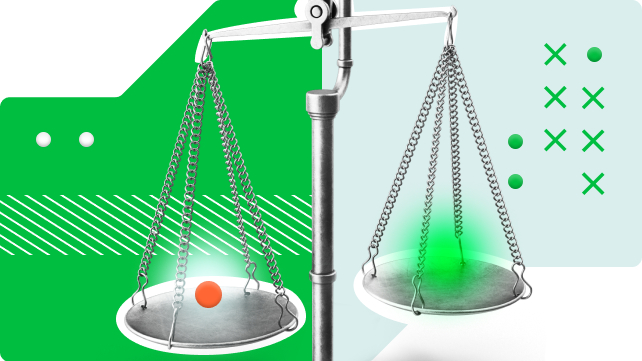 Learn, learn more, learn forever
Here we have come to the next point – learning is a must.
If you want to start a new career, you most likely will study at a college or university for a couple of years before applying for a position in a new field. The same principle works with trading. Learn what Forex is and how trading works, search for major trading instruments, and how to get ready for trading.
Even top traders do not stop studying. They always attend webinars and seminars, watch video lessons, and learn chart and candlestick patterns. To understand the market, you constantly have to focus on world politics, economic news, and even what Elon Musk has said. All of these have an impact on the markets.
For your convenience, FBS offers educational materials divided according to the level of traders. You can find them in the FBS Trader app, the Trading Broker app, or the web Personal Area. Visit the More section, tap on Education or Trading Education, and choose your level. Go for it!
Plan your trade and trade your plan
'Such a cliché,' you will say. Do not rush with your judgments, though. Today's technology gives the chance to build quite a successful plan.
Once anything is posted on the Internet, it remains there forever. So, use it. Test your trading idea before risking real money. Do the backtesting — analyze historical data and determine if it is viable. If backtesting shows a good result, congratulations to you — the plan can be used in real trading.
Besides keeping up with the time and latest trends, most brokers offer Demo accounts. Do not neglect this opportunity. It is a great way to test your trading strategy and get familiar with the market without risking your money.
If you are looking for fresh trading ideas and strategies, check Tips for Traders, a great source with tricks to improve your trading skills.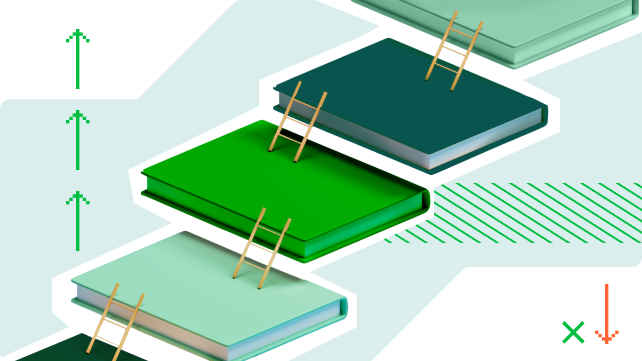 Losses are inevitable
A losing trade is an integral part of trading. It happens for different reasons. Markets may change, or volatility may lessen, and your trading plan becomes ineffective within seconds.
If your trading plan is not performing as expected, stay mind-cooled and act. An unsuccessful trading plan is not the end of trading. It is only a tiny bump in the road.
Drop the losing plan, reevaluate your strategy, make some changes and start over again with a new plan. Yes, losing money is painful and traumatic, but losses might bring improvements.
Technologies are traders' best friends
What runs the world? Technology!
Mobile phones turned our lives upside down. It is impossible to imagine your life without them — talking to friends, sharing pictures of your beloved four-legged friend, buying stuff, paying your bills online without leaving home, learning and traveling with YouTube channels, etc.
A high-speed Internet connection has boosted the trading performance to unbelievable heights. The Internet and digital devices took trading to a new level. Now, you can trade at any time and place. Especially it is very handy with FBS Trader, an all-in-one trading platform that gives quick access to your trades, 24/7 chat with the support, and a user-friendly interface.
Trade with your head, not your heart
As we mentioned above, it is crucial to avoid panic when facing an ineffective plan. Another harmful emotion that can harm your trading is greediness. Greed makes you overtrade, trade aggressively, or close profitable trades earlier. It can become a serious stumbling point on your way to achieving your intention.
The same works for an effective plan. Do not let the overwhelming joy of your successful trade spin your head with triumph. A winning trade is only a step toward a profitable business.
So, any emotion is a short way to poverty. Learn to harness it. Stay focused on the big picture while trading. Set realistic goals. You cannot become a billionaire by Friday.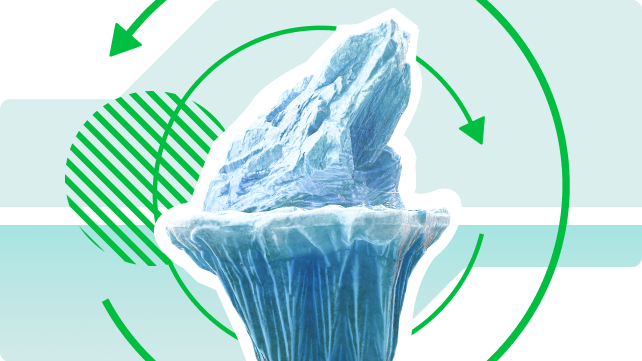 Successful traders are not born successful. They are not equipped with the truths that help win in the markets. They either come to this within years of trading experience, or they learn to think like winners. The latter gives hope that every trader can do the same. Here is how you can tune into a mindset of a successful trader.
Plan your day
Believe it or not, they say that spending only 10 minutes to plan your day saves up to two hours of wasted time and diffused effort. Daily planning is a great management tool that helps increase productivity and see the progress of your work with time.
So, set a fixed trading time which you will devote only to trading. Inform others about your schedule. Amazing or not, simply asking your beloved ones not to disturb can make miracles.
Make a trading spot for yourself
Find a place for yourself where you would only trade and do nothing else. Decorate your trading spot only with trading-related things. Put your TV, PS5, and other entertaining and alluring stuff aside.
Check only trading-related websites. Make it better – block off the sites that might divert your attention.
Master your well-being
Identify negative emotions standing in your way to success and accept them. Yes, you have read it right. Having intense emotions does not mean something is wrong with you. It means you embrace your life to the fullest. Reacting to things that happen to you, whether wonderful or terrible, is totally normal.
In moments of emotional crisis, take a deep breath, hold it for a count of three and let it slowly out. Consider repeating a mantra, like "I am calm" or "I am relaxed." All of these will give you some time to think about the actions to take and not act recklessly.
Meditation will not hurt either. It helps raise awareness of all the feelings and past experiences. While meditating, you teach yourself to stay with your feelings and understand them without judging yourself.
Start doing sport
Physical exercises help manage emotions well too. Walking, spending more time in nature, swimming, exercising in the gym, and even getting enough sleep will benefit your trading.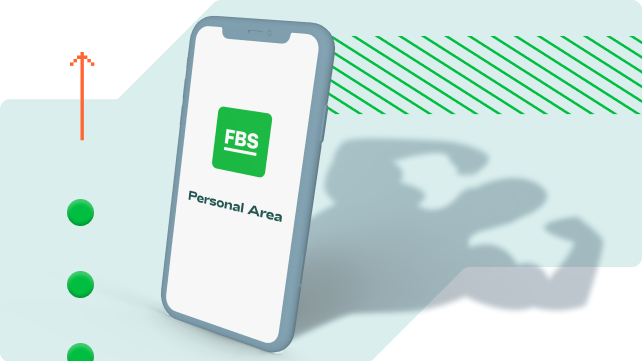 The final words on a mindset of a successful trader
No doubts, trading analysis and knowing trading issues are essential. You can be a trader with years of experience and still be at the same financial level or even worse. So, keeping thoughts on the right track and managing emotions is a key to new heights in trading.
If, after reading this article, you realize that you have not been born with the described set of thoughts, do not get upset. Pull yourself together. You determine if you are successful or not. Follow the ideas mentioned in the article and acquire those missing traits. Activate your strong sides and diminish your vulnerabilities.
Keep in mind the clues we gave you to increase your odds of succeeding in trading.
FBS comes to help
Subscribe to FBS on its social media. FBS is an international team that works to make trading profitable and easier for traders of any level. With the regular webinars and seminars, our traders learn the basics and upgrade their skills. FBS clients are always the first to know the latest news about the trading world. The financial analyst team makes educational videos on profitable trading.
FAQs
How to think like a successful trader?
All successful traders have some ideas in common. They approach trading not as a hobby or job but as a business. To reach certain heights, they educate themselves a lot. According to received knowledge, top market performers make a trading plan and keep to it. However, it is crucial to stay cool-headed and not be afraid to drop a plan if it does not work.
How to develop a mind of a successful trader?
Daily planning helps a lot in achieving success in trading. Time management makes you and all you do productive. Control of emotional balance saves you from irrational actions that only harm your trading. Sport and physical activity drive stress away.