Top 3 New Books on Trading for Professional Traders
It is never too late to learn. This advice applies not only to beginners but also to skilled market players. However, even experienced traders might find navigating an ocean of new information difficult. Books about Forex or stocks and textbooks on different aspects and types of trading come out regularly, so it can be hard to keep track of what is actually helpful. So we picked up amazing examples for you.
Books about trading are a great way to study the market. It is also possible to find out all the secrets of successful and famous people who have already made their fortune with them. How pleasant it is to get more and more knowledge about analysis methods. Plunge into the maze of financial markets psychology. Understand what different charts conceal.
These books will help you dive even deeper into the world of trading to increase your knowledge and profits. Here we go!
Recommended books for professional traders
Books about trading fall into several categories:
trading psychology;
behavioral finance;
biography and achievements of financial stars;
works of fiction.
The good books about trading cover all aspects and give useful insights from experienced authors. For novices, it is important to check out books on trading for beginners.
To begin with, let us turn to one of the best books by a famous trader who reveals the secrets of professional trading strategies.
"Price Action Trading Secrets: Trading Strategies, Tools, and Techniques to Help You Become a Consistently Profitable Trader" by Rayner Teo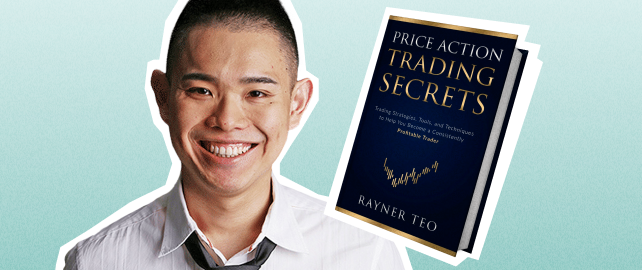 Rayner Teo is one of the most famous stock traders. He has an educational YouTube channel with over 174,000 subscribers and a TradingwithRayner website with over 30,000 users. Rayner teaches his colleagues how not to lose money, what the typical mistakes are, and what solutions are applicable in the current market trends.
Based on his experience, Rayner describes working trading strategies for great profits. To use the market to your advantage, you must thoroughly study all available tools and methods. This is exactly what his book offers you. And it rightfully takes its place in the top stock trading books list.
Price action trading described in this book is suitable for stock traders, day traders, or cryptocurrency traders. This book reveals the types of market structure that will be useful to every professional trader to use to their advantage:
How to identify support and resistance levels in order to reduce losses.
The secret ways to read candlestick charts.
A strategy for making profits in bullish and bearish markets without the use of indicators.
Lots of charts, graphs, and examples in this book clearly illustrate all the concepts and new professional trading strategies.
According to Rayner Teo, you have to be consistent in your actions, and then you will see consistency in your profits. This principle helped him to become so successful and write an excellent book for day trading, and now he is ready to share his experience with you.
"The Mental Game of Trading: A System for Solving Problems with Greed, Fear, Anger, Confidence, and Discipline" by Jared Tendler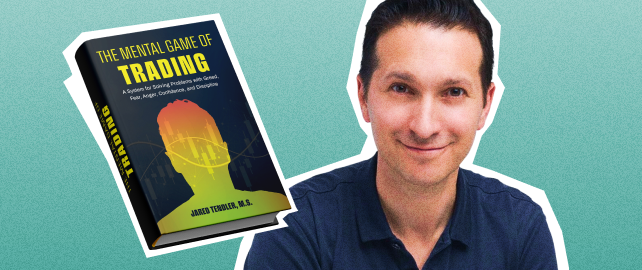 The next book on this list deals primarily with trading psychology. The author, Jared Tendler, earned a master's degree and a license in psychology and then began his work as a psychology coach. Later, he noticed that his practical experience applied perfectly to trading. Now his list of trading clients successfully using his methods is growing every day.
According to Jared, the most important part of trading is discipline. A trading plan with a detailed strategy will not lead you to success if the psychological problems are not dealt with first. Greed, fear, anger, and lack of confidence are the most common problems a trader faces. All this may lead to mistakes, no matter how technically savvy you are.
Jared invites the reader into a frank conversation with themselves and offers practical solutions to avoid price chasing, underestimating winners, and over-trading. He presents a step-by-step system and real-life trading examples to overcome mental and emotional problems and pump up the reader's trading skills.
"Trading Wisdom: 50 Lessons Every Trader Should Know" by Cheds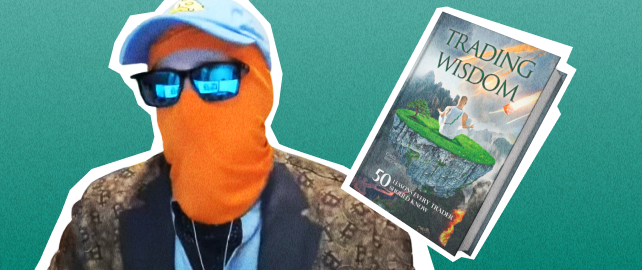 This one includes all the major aspects necessary for all the best trading books. Cheds is an experienced trader whose book earned excellent reviews in a very short time from the moment it was published. In his own words, he is a chart teacher, newbie helper, trader, and author.
This book put together the psychology of trading, risk management, and technical analysis to help traders become more successful. As a beginner, he repeated the same mistakes time and time again until he discovered a few tricks to avoid them. Then he started a blog in which he helped both beginners and experienced traders to learn from his mistakes.
His years of experience in trading and teaching make it possible to convey complex ideas in simple language and avoid potential mistakes.
Summary
The best books we have found for you touch upon various aspects of trading, described by experienced traders and psychologists. They speak about secret trading strategies for day traders, the psychological aspects of trading in the market, and the authors' personal experiences.
However, this is only the beginning. The most profitable traders should always monitor not only the markets but also new trading textbooks releases. All analysts offer their perspectives, and, who knows, maybe you will find something great.
Maybe someday, books and articles will be dedicated to your success story!