5 Steps to Trading Bitcoin
Over the years, cryptocurrencies have become a real pop-culture notion. Every day information about bitcoin slips through the media. If you are curious about the trend but have no idea where to start and what points to consider, this article is for you.
Follow these steps to start your digital currency experiment.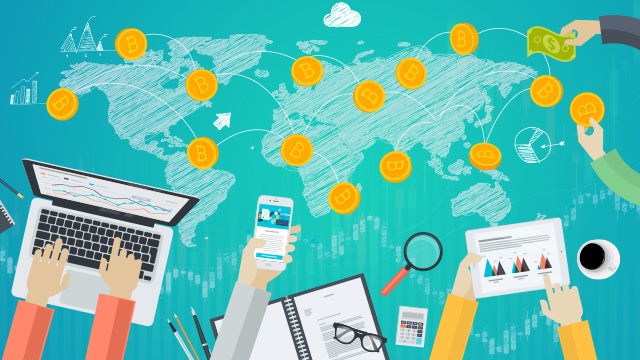 Learn Bitcoin Basics
Even though you have been under non-stop media influence for at least 3-5 years and know the general concept of bitcoin, do not omit the educational step.
Cryptocurrency is an intriguing peer-to-peer digital money created to operate within the blockchain network. The latter is a shared public ledger where people perform transactions, or in other words, currency transfer between bitcoin wallets. All the operations are marked by a private signature that secures your personal data. While all the actions within the blockchain are transparent and visible to any person, your ID details are not revealed. The system confirms your transactions through the process of mining. The most popular and reliable currency is bitcoin. All other cryptos fall into the category of altcoins.
For a deeper dive into the technology and bitcoin specialties, read materials at bitcoin.org or bitcoin magazine.
Even if you think that you are proficient enough in this topic, do not stop exploring cryptocurrencies' news and expert opinions. Usually, they are the only resources that you can rely on when making buy and sell predictions.
Explore Trading Strategies
While the news keeps on buzzing about ultimate crashes and the unexpected skyrocketing of bitcoin, the percentage of people who trust this currency is relatively low. However, we all know how hype cryptocurrencies are. This gives them targeted audiences that embrace at least two types of market behavior.
One group tries not to speculate on price volatility but rather invest in bitcoin for the long term. They are ready to survive all its falls and rises and patiently wait for the ultimate hike in price. Adepts of this behavior see bitcoin as a way to support technological progress and invest in their personal prestige rather than make a deal that can ensure income.
The other group considers bitcoin a traditional asset that allows gaining profit in the short term. These people are bitcoin traders (experts with a strong analytical background, good knowledge of the technology behind "digital money", and adventurous enthusiasts) who are ready to trade non-stop because, unlike traditional markets, Bitcoin trading is open 24/7.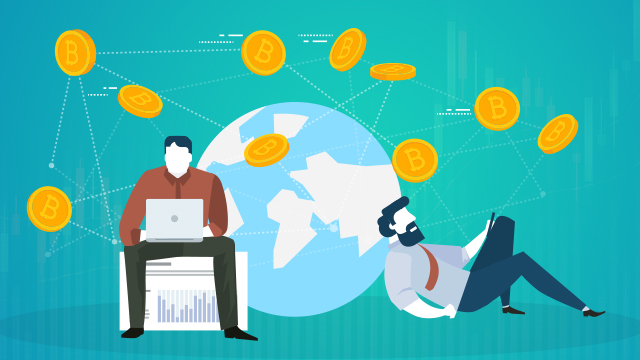 Consider Pros and Cons
Apart from a 24-availability, let's look through the list of other pros.
Bitcoin Strengths
Bitcoin is the only non-regulated currency in the world, which makes it decentralized and transparent. Bitcoin rates do not depend on geopolitical events, countries' inflation, or other microeconomics issues. It involves no third party that can potentially freeze your transactions. Yet, anyone can look through the accounts in the bitcoin blockchain, but no one can manipulate funds or see your personal data.
Easy Start and Accessibility
Any person in the world, even those who have no access to traditional exchange systems, can trade bitcoin. They skip numerous verification procedures that should be undergone for other markets. The only things they need for a start are a bitcoin wallet and an address. Owning this, they can easily transport all their funds using a memory stick! Moreover, with bitcoin, traders are not tied to currency exchange rates.
When you perform a transaction, it is confirmed by a unique digital signature guarantying safety to your currency movement. Besides, no personal information can leak anywhere – people are automatically protected from ID theft. You have an option to back up and encrypt bitcoin.
Bitcoin settlements usually happen within two business days and are not subject to any bank holidays or weekends. Nobody reverses your transactions.
Unfortunately, even the shining bitcoin has its flip side.
Bitcoin Weaknesses
Experts say that bitcoin needs at least five more years to overcome market turbulence and stabilize. The market needs to become less emotional and more trustworthy for influential investors.
As a relatively new trading tool, bitcoin involves risks. High volatility promotes no trust in the currency as a reliable business instrument.
Raoul Pal, head of Global Macro Investors, says: "There will either be a total loss of principal or a very, very high return." Based on this quote, skeptics of the digital currencies describe bitcoin trade as a lottery, the results of which cannot be predicted as traditional trading patterns and methods do not work effectively.
Being decentralized doesn't only give total freedom but has several drawbacks as well. For example, people have no insurance if they lose their funds or forget passwords and private keys.
Bitcoin software is still not ideal. The developers are still inventing new tools and features.
Start Trading
Now when you have learned the theoretical base and weighed all pros and cons, it is time to begin.
First, you need to find a reliable and licensed broker that offers a wide range of cryptocurrencies. At FBS, we offer 100+ digital assets so you can easily diversify your portfolio.
Open a Crypto account to get started. If you are a beginner or you just want to test your skills, try demo trading with $10 000 of virtual funds. You can also choose a trading platform that will suit you best. With FBS, you can trade on MetaTrader 5 or FBS's own platform, FBS Trader.
Once you are all set, make your first trade. The Crypto account supports over 100 trading instruments: coins, coin-fiat, coin-coin, coin-metals. You can trade any of them with low spreads and 1:5 leverage.
You don't actually own or store the coins while trading, so you don't have to worry about hackers and the security of your e-wallet. Another advantage of trading bitcoin rather than investing in it is that you are free to speculate on both rising and falling prices.
Cryptocurrencies are one of the best-performing asset classes. Discover all of the benefits of trading them!
Do not Overestimate Yourself
Always keep in mind that cryptocurrencies are an emerging technology that is being aggressively promoted. Even though the pace at which it has been growing over the latest decades looks promising, nobody can predict anything in the long run. If you do not feel confident in your evaluation and analytical skills, do not invest your life savings in cryptocurrencies since they disobey well-established financial and economic rules.
Summing It Up
As intriguing as it may sound, bitcoin is still in the process of establishing. Thus, if you want to try trading cryptocurrencies, do it wisely, educate yourself, communicate with more experienced traders, consider risks and follow the news.