Trading Cryptocurrencies on MetaTrader 5
Millions of traders all over the world use the MetaTrader 5 trading platform to trade Forex, stocks, and futures. Over time, it has become popular among cryptocurrency trading enthusiasts as well. Let us find out why MT5 is so well-liked and how to use it to trade crypto.
What is MetaTrader 5
To begin with, MetaTrader 5 or MT5 is one of the most popular trading platforms worldwide, used by millions of traders. It provides ample opportunities: technical and fundamental analysis, algorithmic trading, copying trades of successful traders, as well as writing your own technical indicators. Be prepared, we will discuss all the perks in detail later in this article. Basically, you have all conditions for comfortable cryptocurrency trading.
Here you can trade Forex, stocks, metals, stock indices, commodities, futures, and, of course, cryptocurrencies. There is a wide range of crypto to trade: Bitcoin and Ethereum, Solana, Cardano, Dogecoin, Shiba Inu… You name it, MT5 has it all!
Exploring cryptocurrencies on MT5
There are many reasons why MetaTrader 5 is popular among crypto traders. What is the first thing that comes to mind? It's simply a convenient, accessible, and reliable tool. But let us look at it in more detail.
First of all, it is FIX-compliant and available on all your devices, be it your PC or mobile (on both iOS and Android). It manages multiple asset classes. And if you use trading algorithms and automated bots, you can earn more with minimal effort. The applications can be downloaded for free, which makes it easy for novice traders to get into the world of crypto trading and learn the ropes.
Benefits of MT5 cryptocurrency trading
Remember we promised a detailed breakdown of the benefits of MetaTrader 5 for cryptocurrency trading? Here it is!
Free license
You can download MT5 for free and use it in your crypto trading. Desktop, mobile, and web versions of the MT5 platform are available.
Possibility to reflect all the positions
MT5 displays all positions, as opposed to MT4, which reflects them only individually.
Four order execution modes
The MT5 trading platform can perform four modes of order execution to support various trading options: Instant Execution, Market Execution, Request Execution, and Exchange Execution.
Full set of trading order types
And this is important if the trader wants to implement a rather complicated strategy and implement it successfully.
MT5 offers trading in most asset classes
Not to mention the futures markets. In addition to currency trading and CFD trading, you can buy or sell securities (stocks, bonds, futures) on stock exchanges. All you need to do is open a buy or sell order, and the broker will make the transaction on your behalf on the exchange.
Using algorithms and robots to trade with MQL5
Thanks to this, the trader is able to make trading and analysis fully automatic processes by creating Expert Advisors.
Testing on historical data in MT5
After creating your own Expert Advisor or purchasing a new one, you can test it on history before launching it on a real account.
100 asset class quote charts
Charts are necessary for carrying out tech analysis. They allow you to monitor changes in quotations online and react quickly to changes in the market situation. In MT5, you can open up to 100 charts simultaneously and change their display to a broken line, bars, or Japanese candlesticks.
80 technical indicators and analytical tools
In order to correctly determine when to close or open, you must analyze the market. This terminal provides dozens of tools for analysis. Market dynamics will no longer be a mystery to you if you use twenty linear tools and three dozen technical indicators.
Ability to create your own indicators with individual characteristics
If you have at least some knowledge of programming, you can develop indicators and Expert Advisors for MT5 on your own with the MetaEditor.
Forecasting the price dynamics of financial instruments
The MT5 trading terminal has several dozens of built-in indicators developed by professional traders.
Trading signals
If you do not have good knowledge for successful Forex trading, you can subscribe to copy signals from successful traders. To do this, go to the MQL5 Signals tab, select a signal provider you are interested in and subscribe. After that time, the trades of a successful trader will be automatically copied to your trading terminal.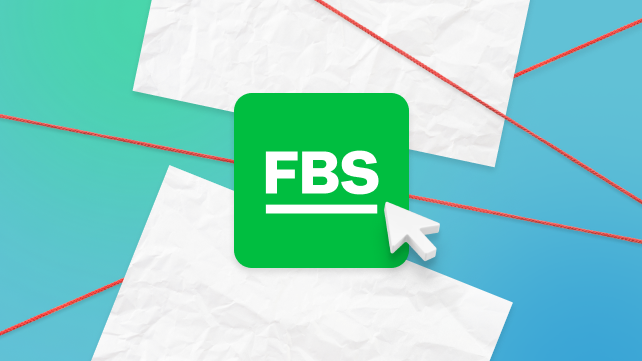 How to trade cryptocurrencies on MT5
The process of how to use MetaTrader 5 is pretty simple.
The first step is to open an account with a cryptocurrency broker, such as yours truly, FBS. Go to the FBS website, click the Open account button, and complete a simple registration form. Then, open a Crypto account in your Personal Area.
Then, you download the MT5 trading platform.
The login screen will appear when you first launch MT5, enter your FBS account info here.
All done, you are ready to trade cryptocurrencies on MetaTrader 5!
Basic principles of cryptocurrency trading on MT5
You already know all about the benefits of trading crypto in MetaTrader 5. Let's find out what else is interesting there.
MetaTrader allows you to set Stop Loss and Take Profit levels for each position simultaneously, which greatly reduces the risks of a trader and greatly increases his chances of making money.
Be sure to work with charts because MT5 offers such a wide functionality! You can switch between different price display options, set timeframes, open several charts in one window, change the color scheme, use all the standard indicators or add your own, and so on and so forth.
In addition, MetaTrader has entire information sections where important exchange information flows - news, key events, and everything that can have an impact on the market. An indispensable trader's assistant!
Conclusion
The MetaTrader 5 trading platform has low system requirements and can run on any operating system. Trading crypto through the MT5 trading terminal does not require any special skills or special abilities. Understanding the basics of the cryptocurrency market and having a profitable strategy is all you need for successful trading.