Video Games vs Forex Trading
We were thinking on what to feature in our blog when one of our developers suggested we take a break and play a short match in League of Legends. How bad can it be, right? Well, surrender the game at 20 minutes kind of bad because we didn't play for a couple of months and didn't read the recent patch notes. At the same time our analyst traded and managed to make a couple of bucks while we were playing.
And there we were, defeated and frustrated as he smiled at us with the sense of accomplishment. We decided to sit down, gather our thoughts on what trading and gaming have in common, and what are the pros and cons of both. What else can a person do after he was defeated, if not analyse what he did wrong?
It's too complicated
What is easier, playing games or trading on Forex? The question looks so simple you could suspect it implies a tricky answer, and you're probably right. It only seems that video games are easier to grasp, because game developers do a lot of work to make them user-friendly. But its simplicity is often deceptive, most of the games are designed to be "easy to learn but hard to master". Game makers only make profit if they can lure you into the trap where you spend time and money, but sometimes do not even have fun that was promised.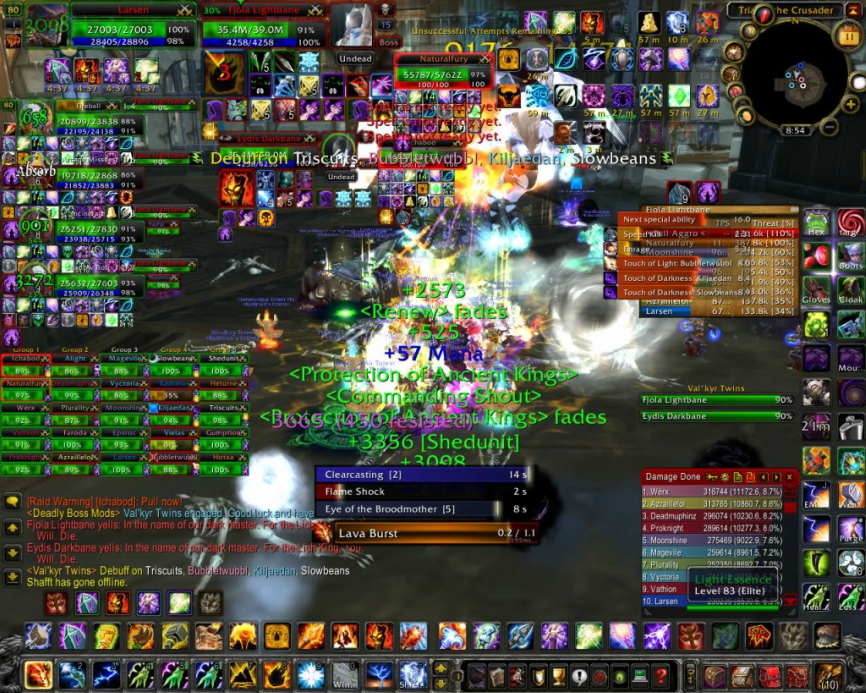 (Games are easy - World of Warcraft, raid screenshot from an unknown player)
Trading on Forex is the opposite – if you trade with a trusted broker, it makes profit when you trade. And since people obviously care about their investments, they won't keep trading if they lose. That's why a good broker provides education, tips, news, analytics, and many other things to help you make profit.
Video games are not bad of course, they're designed to be good and we like them for it. And some of the most engaging games are often the hardest. People often read a lot of manuals, learn strategies and tactics and spend many hours practicing, and they don't even get paid for that. It's great if you like to be challenged, it's a rare quality and it only means you have a good chance to become successful if you channel it in the right direction. But some games only challenge you to give a small reward or even a promise of reward.
If you spend time on video games, read guides and learn tactics, you should know that for such an amount of work you could be getting real money, or even starting your own business.
It makes you look cool
If you want to impress a girl, what would you say: that you like video games or that you like to read the economic news and financial analytics?
She might like you for your amazing personality in the end, but let's face it, people respect finances, it's complicated for them and it's prestigious.
You might impress someone with a story of how you carried that Overwatch match with your friends, but it won't make the same effect as telling that you've made money by accurately predicting the Moving Average for the EUR/USD in the short term. And it's much easier to master than you might think.
People respect complicated financial things they don't understand, but most importantly, your ability to make money simply out of knowledge will make people gather around you and ask for financial advice. And that's where your partner link steps in if you have one.
You will acquire useful knowledge
There's a case of a 12-year old boy who saved his little sister and himself from an enraged moose by using skills he learned from WoW. But beyond that, video games teach you things that are useful in video games only.
Forex trading, on the other hand, teaches you to carefully analyze and filter data, be in touch with global news and politics, calculate risks, manage finances, and much more. You can definitely put that on your resume. Can you do that with your rank in LoL?
There are plenty of guides for video games that are so thorough, well-written, complex, and insightful that they can be compared to some of the best scientific papers from major universities. Imagine what these people could've achieved by using their skills for gaining actual profit?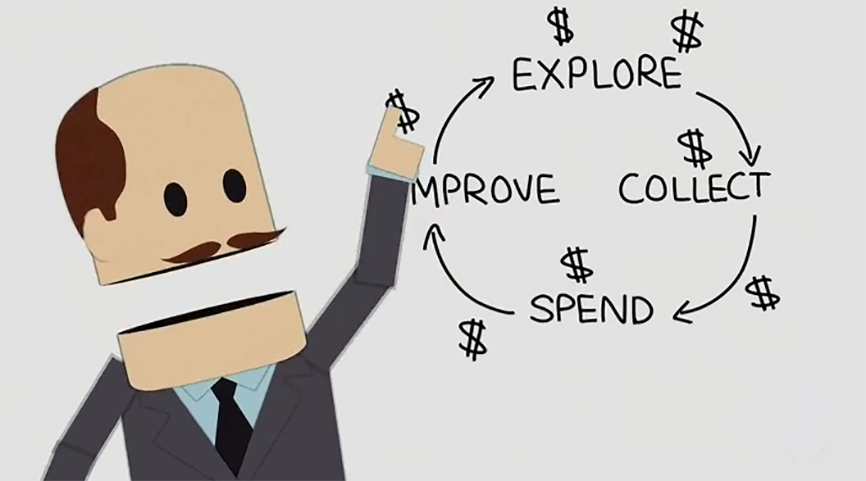 If you took that red pill of financial education, be ready to open a whole new world of money for yourself. Those who are ambitious enough can even get far in life by using this knowledge. Have you heard of George Soros' favourite game? No, because he doesn't have one. No game will teach you how to become a millionaire, but learning finances will be a good start.
Bottom line
We love games not because they are useful, but because they are fun. That's why it's important to always remind yourself that time is limited, and you won't become successful by playing. If you notice your gaming experience starts looking like a job, you'd better start spending time on something that will actually bring you money.
Forex trading and gaming have a lot in common: both Forex and video games have their top players, guides, strategies, and even tournaments. Experienced players will probably have great results in trading, taking into the account that it requires similar skills as those necessary for playing some games.
How do you think, what else trading and gaming have in common? Or maybe you have a story to tell about your trading experience or your favourite game. Let us know what do you think about it in the comments below.