What Bollywood Taught us about Finances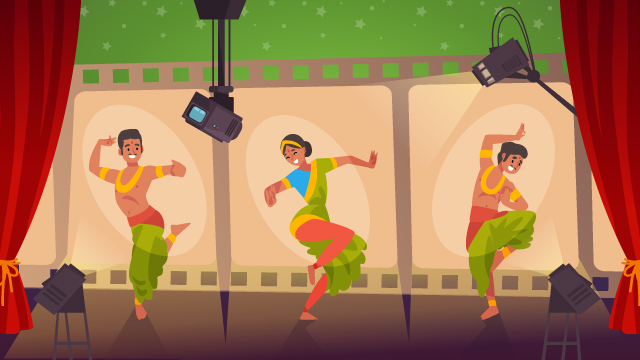 You may love Bollywood movies or feel weird about them, but you never stay indifferent. They are abundant in emotions! For quite a while, the whole industry was considered to be entertaining. Up until now, it is splashing with vivid colors, unexpected plot twists, catchy songs, and epic scenes of rhythmic dances. Well, there is no "but" to follow. Bollywood's primary goal is to make you feel agitated, plunged into a unique world where everything is possible. Villains are punished, and the good guys triumph in the most festive and heroic manner.
Isn't it what we all long for? To live happily ever after and breathe deep after all the troubles that we have to face. The logical questions come to mind: 'How do they do it? Is it possible in real life?' Yes, but less dramatically. Bollywood can teach us to not only deal with difficult love situations but also give some useful insights into money management.
You may have never thought about it before, but financial topics are implied in many films. It doesn't matter if you are a movie buff or a curious know-it-all, prepare your popcorn: let's watch and learn!
Money Management Rules
Here is a selection of movies that show you how people in the Bollywood universe deal with their money.
Guru
If you long for something, do it! But know when to stop.
The movie dates back to 1951 and tells a story of an ambitious villager who is good at dreaming big and never giving up. Gurukant "Guru" Desai makes a long way from a sales guy in Turkey to a self-made entrepreneur in Mumbai.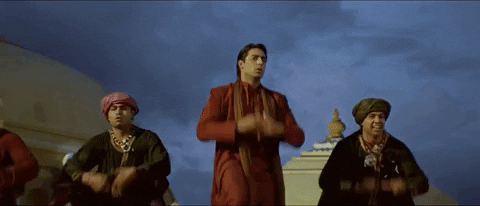 Eventually, his can-do spirit takes him too far! Luckily, while it is not too late yet, he manages to clear his name.
Like in trading, your losses should not stop you. You need to analyze them and see the failures as a trampoline to future success. But, self-control is essential. An ability to slow down, chill out, give yourself and the market some time to come back to normal is a key to your profit!
Phir Hera Pheri
Before you invest a fortune, make a sufficient background check.
A trio of well-to-do friends enjoys the luxuries of their new riches. Caught by greediness, they want more money and make a ruthless investment that turns out to be a scam. They become penniless, in dept, and clueless of ways out.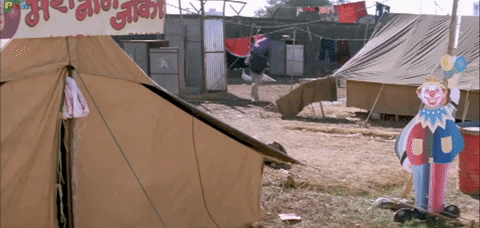 After a series of crazy adventures, the guys manage to take control of the situation. But could they have avoided these misfortunes?
Sure, yes! Before investing large amounts, spend enough time analyzing the market, searching for a reliable broker, and creating a risk management plan. These steps are crucial, or else you may end up high and dry.
Band Baaja Baaraat
Partner-up with an expert for better results.
The film shows two young business makers who start a wedding planning company from scratch. They work perfectly as business partners complementing each other. The projects go smoothly; they think creatively and manage to leave the clients satisfied with the provided services.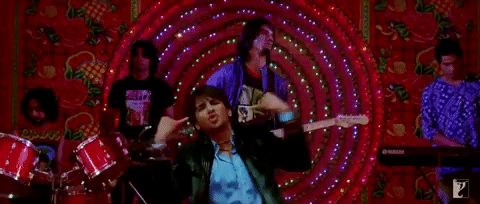 But due to love vibes, the partnership breaks together with a successful business. And only when they go back to mutual work, their agency starts functioning again.
Well, first-time traders may need a back-up, an expert to follow in the footsteps. Select top market performers from the list and copy the most successful deals. Find your ideal trading buddy in a CopyTrade app!
Badmaash Company
Be creative about earning money and dream big.
After graduating from college, several friends decide to run a business together. The motivation to get rich is so strong that they invent extremely unusual ways of making their plans work. For instance, they unpair sneakers and smuggle left and right shoes separately. Though the means for achieving success are not that we approve of, a fresh approach to overcoming obstacles is spectacular!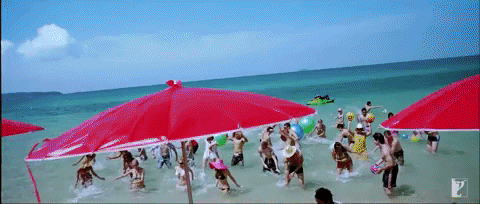 Whenever you have an idea of how to boost your income, do not give up on it. Find people who will support you in any unconventional money decisions. If you end up in the sphere of trading, start small and with minimum risks. Cent or Micro accounts that FBS offers, maybe your first step to something terrific.
Dil Dhadakne Do
In a difficult financial situation, spend less – save more!
The comedy features a family of Kamal Mehra, a businessman who is very close to bankruptcy. Yet, in the hope of easy money, he takes his entire family (many-may people) to a cruise. He dreams of setting up a marriage that may help to attract new investments into his falling-apart company. What? You have no money, but take relatives to a voyage across the Mediterranean. This plan may work in Bollywood – but will most likely fail in real life.
Remember, if you are having financial troubles, going on a cruise, renting a villa in Monaco, fulfilling a dream to hug a penguin in Antarctica may not be your best option!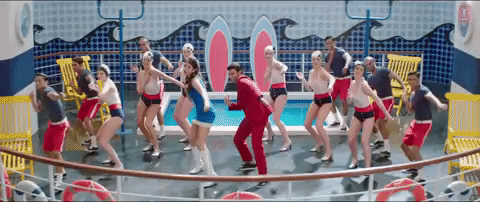 In times of money shortages, be disciplined, and do not get caught up by emotions. Minimize your spending and concentrate on finding ways out. However, make sure they are not too risky. Otherwise, the consequences may be so dramatic that no Bollywood producer will dare to sponsor your life-movie!
And Now the Final Song
Yay - it was the hell of a movie ride! If you decide to watch all the masterpieces in a row, take a decent vacation, because they are looong. Prepare tissues, cook for upcoming days, and wait for the good-always-triumphs-over-bad endings.
The unique world of Indian movies taught us some universal lessons:
— Dreams can work. If you don't give up on them, take no way back, and keep to people who share your ideas and support you no matter what.
— Money likes creativity. If you try and give a thought about boosting your income, the universe will be generous. Unusual ways of earning extra funds pay off the best. So, do not hesitate to be inventive and brave.
— Losses are not an endgame. The other way round, they may become a bedrock of your future success. Your mistakes today will look like inevitable lessons tomorrow.
— Risks are imminent, but you may foresee them. Never underestimate your money situation! If it seems that it has a downward tendency – have no doubts that it's true. You should hope for the best but prepare for the worst. Consider the possible risks involved and plan to avoid irreversible consequences. Analytical knowledge, awareness about global events, and personal discipline will help you much.
Don't be shy – follow the rules and prepare for the most epic success-dance of your life! Wait, what's the music playing? Do you hear it? Sorry, I am off – can't stay still.