What makes cryptocurrencies a better investment than top tech stocks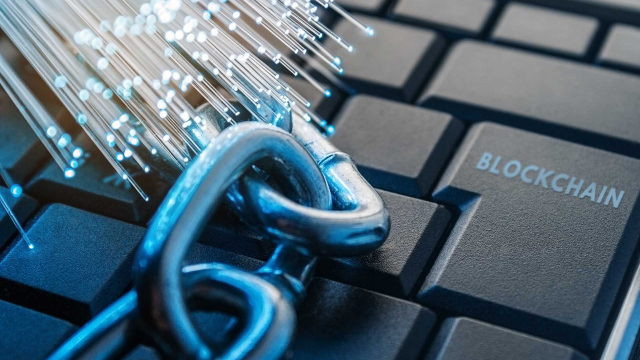 For years, people invested in the stock market considering stocks the most profitable asset. But the advent of cryptocurrency started a new investment era. It has the potential to create huge returns on your investment, but also comes with great volatility and risk. Read Forex VS. Stocks
Though people talk about the risks associated with ICOs, major financial institutions such as Goldman Sachs and JPMorgan started looking at investing in the sector.
J.P. Morgan Chase Chairman and CEO, Jamie Dimon, is not as critical on cryptocurrencies as he was before and regrets calling Bitcoin a fraud.
"The blockchain is real," Dimon added in the interview. "You can have cryptodollars in yen and stuff like that. ICOs ... you got to look at every one individually. The Bitcoin was always to me what the governments are going to feel about Bitcoin when it gets really big. And I just have a different opinion than other people."
Despite all negative forecasts Bitcoin prepares to celebrate its 8th birthday and continues its extreme race to $10,000 per 1 BTC. Meanwhile, FAAMG has a serious chance of tech bubble bursting.
To understand the situation better let's have a closer look at the biggest technology stocks including the FAAMG group on the one hand and cryptocurrencies on the other hand.

Have you heard of FAAMG, the biggest social media "empire"?
FAAMG unites Facebook, Amazon, Apple, Microsoft, and Google (Alphabet). Recently FANG group removed Netflix but added Apple and Microsoft to evolve into the new FAAMG group. It allows you to buy stocks of the five most popular tech titans of the market.
For the last few years, the tech industry was one of Wall Street's leading sectors for investors. The explosion of Silicon Valley startups made it highly attractive for investments. When such industry leaders as Apple and Microsoft came to the market, most startup companies became a stable stock option.
However, a rough day on the markets might show that, despite the success, those companies may not be a completely secure investment. By the way, some experts fear that FAAMG became so popular that there is a serious chance of a tech bubble bursting. We are talking about the dotcom bubble which was growing since 1997 and exploded in 2001.
This tech bubble became a nightmare for thousands of investors and resulted in losses of over $5 trillion. It was a result of reckless speculation and irrational investing in unproven or unprofitable business models. Because of this collapse some investment-attractive companies, such as Pets.com and Webvan, failed completely and shut down. The luckiest survived but with heavy losses. For example, Cisco's stocks declined by 86%, and Qualcomm, lost a large portion of market capitalization.
The lessons of the dotcom era should be in mind of every investor. Even big earnings growth doesn't protect high-flying stocks from another financial cataclysm. In fact, the best performing companies can fall the most. We advise you to be careful with investing in FAAMG stocks – it's naïve to hope that they will grow up to the sky forever.
What are the features of cryptocurrencies?
For now, cryptocurrency tends to be the most exciting asset of the 21st century. This decentralized digital currency works on a very interesting and ambitious blockchain technology. It provides superior alternative for people looking for reliable digital payment channels.
Since 2010 Bitcoin was forecasted to die approximately 173 times, with 93 forecasts coming in 2017. Whatever it is, Bitcoin is a headliner of cryptocurrency market that continues to grow despite all difficulties.
BitGo Engineer and Bitcoin.info creator, Jameson Lopp, is very optimistic about Bitcoin as the cryptocurrency rapidly gains its popularity and continuously improves.
"Blockchain.info estimates (by removing likely change outputs) that ~$375 billion was transacted via BTC in 2017, averaging nearly $12,000 per second."
"The value of the average Bitcoin transaction rose from $4,000 to $80,000 in 2017."
With an increase in the exchange rate by more than 1,300%, the market capitalization of Bitcoin increased to $230 billion, and it was ranked 19th among all world currencies by the money supply M1 (cash plus current accounts).
More and more experts agree that Bitcoin and its newer rivals have a long-lasting power. In terms of 5 to 10 years, Bitcoin and top Altcoins will surely be around.

Top 5 cryptocurrencies to invest:
Bitcoin – the First and the BiggestThis sophisticated, entrenched platform could allow using cryptocurrencies beyond just financial markets – for digital quid-pro-quo agreements and other revolutionary uses, all thanks to nearly zero transaction fees.
Ripple – Venture Capital's Electric MoneyA company behind Ripple is called OpenCoin. It received $2 million in Venture Capital in May. Additional round of funding for OpenCoin's evolution into Ripple Labs netted $3 million.
Litecoin – 84 Million Coins Faster Than BitcoinAt 7.8 billion dollars, it has the second or third biggest market cap. It depends whether to consider Ripple to be cryptocurrency or not.
Peercoin – The Environmentally Friendly StandoutSaid to be sustainable and long-term environmentally friendly because mining will require much less power than Bitcoin.
Mastercoin – The Crypto PlatformDevelopers claim that Mastercoin can be used to facilitate user currencies, so that anyone can make his own crypto.
Cryptocurrencies have a massive potential for returns. There is one statistical fact that makes everyone consider investing in cryptocurrency. Just imagine that $1,000 invested in Bitcoin in 2013 would be worth over $400,000 today. Fantastic, isn't it?