Why Should I Deposit in Crypto?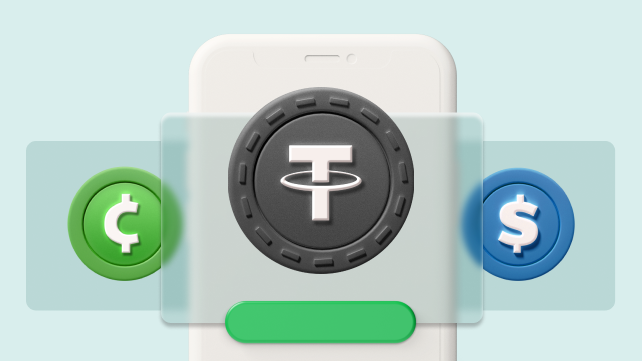 We live in a brand-new era of digital currency. There is no doubt that it continues to evolve every year significantly. Cryptocurrencies are now being highly accepted as a viable alternative to fiat currency. Furthermore, traders can use it as a trading instrument and as a payment method to fund their accounts.
FBS never stands aside. We accept deposits in cryptocurrencies to make your trading journey more efficient. For that reason, let us explain to you the reasons why you should deposit in cryptocurrencies and how you can do it.
How is it beneficial for me?
It's quicker
Making deposits in cryptocurrencies is more efficient than other transaction methods that can only operate during business hours. As for cryptocurrencies, they never sleep. You can deposit at any time of the day and any day of the week. What is more, it takes only 15-20 minutes to process while depositing.
It's private
By making deposits in crypto, you can be sure that your transactions are private: the data is not sent to a third party. You don't need to reveal your bank account or credit card details to deposit money. That is why you can protect your personal data by makind deposits in cryptocurrencies.
It's available anywhere
Digital currencies are not tied to any country or any of its regulations. You can deposit in any part of the world without worrying about its specific restrictions. Moreover, cryptocurrencies' rates don't react to geopolitical influence or inflation because crypto works independently of the centralized payment and banking systems.
Which cryptocurrencies I can use to deposit?
FBS always catches up with the industry trends. As for depositing money via cryptocurrencies, we offer our traders the following payment options:
Bitcoin
Bitcoin Cash
Ethereum
Tether
Litecoin
We are planning on adding other cryptocurrencies so that you can have more options to choose from. Stay tuned for updates!
How can I deposit crypto into my account?
By following these simple steps, you can easily deposit money via cryptocurrencies at FBS:
Open the Deposit page in the Finances section in your Personal Area;
Choose the preferred cryptocurrency;
Copy your wallet adress in FBS or use a QR code of it to transfer funds from your personal cryptocurrency wallet.
FBS provides you with a great possibility to use your account as a crypto wallet. You can both store your cryptocurrency and use it for trading.
The emergence of crypto as a trading instrument and a payment method shows that the trading world is evolving. So are we. Catch up with what is new in the industry to know which new updates can be beneficial and useful for you.
FBS. Always by your side.