Why Trading Cryptocurrencies is the Most Progressive in the Era of COVID-19?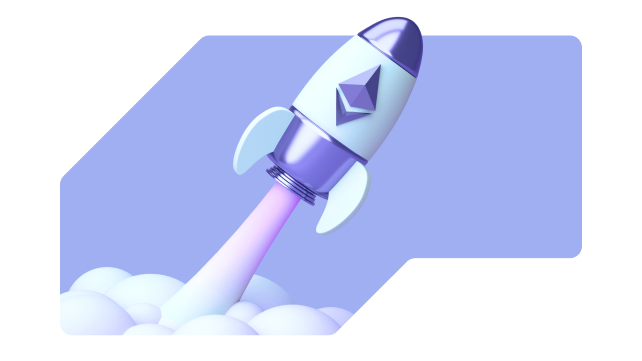 The economic crisis caused by the COVID-19 pandemic has not only changed the way we work, travel, live but has made a significant impact on the global financial market. It has spared no sphere of modern life: all sectors recorded a large drop in the first quarter of 2020. For that reason, cryptocurrencies as an alternative investment have drawn the attention of many investors and traders now. Want to know why? Let us tell you the reasons for that.
Ever-growing popularity
As with any asset class, digital currencies were initially hit by the pandemic and dropped in price. However, it took a significantly short time for them to recover since many people started investing and looking at this emerging technology. For instance, when the pandemic began, Bitcoin, the world's first cryptocurrency, could be purchased for $4970. Today, the very same coin costs more than $48 000. In addition, Ethereum and other cryptocurrencies have risen as well. This fact proves that cryptocurrencies should be taken under consideration, and trading it means following the most up-to-date trend.
Decentralized currency
You have probably heard of the most prominent feature of digital currency. It's decentralized. Take a look at the following outcomes, which were highlighted during the pandemic.
Independence
Due to its nature and independence from central banks and governments, cryptocurrency has become an alternative source of funds and trading. Unlike fiat currencies and assets, cryptocurrencies are decentralized and not regulated by governments or central banks. In other words, if a crisis like the one during the pandemic strikes and central banks or political actors interfere with the market, it would not reasonably affect digital currencies value as much as fiat currencies or the Forex trading market.
No local restrictions
The very fact that you can trade cryptocurrencies from any place of the world alleviates potential liquidity constraints that can arise if local governments restrict trading activities as a part of a lockdown.
Digitalization
A shift from what was considered safe assets to digital currency has happened. For example, in the course of the pandemic, some investors prefer to transit their funds into Tether currency so they would be sure that their money doesn't depend on major events or political issues.
More profit possibilities
To show you the extent of trading crypto nowadays, check the overall cryptocurrency market cap of over 2 trillion dollars and its daily trading volume of more than 100 billion dollars. There is a great potential for investment and speculation due to high volatility and dramatic price moves of digital currencies. And in addition, the cryptocurrency market is open 24/7, so that you can trade any time of the day, any day of the week. It's pretty convenient when there is a strong need for earning money in these hard times.
Cryptocurrencies have taken an important position in the global financial market, and COVID-19 gave it a great chance to look at trading crypto from a very new angle. So keep up with the trends and try a Crypto account with FBS.