Your checklist for becoming a pro trader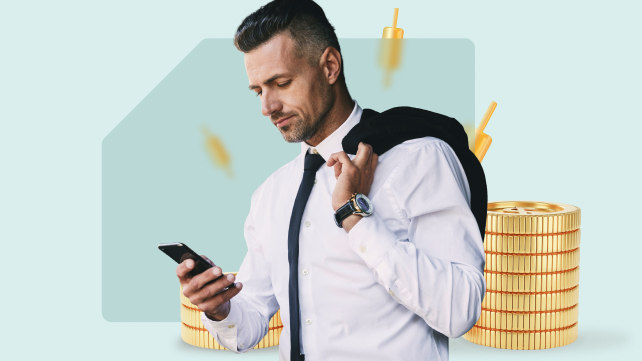 In the era when online trading represents a big and important part of social life, more and more people get interested in it. Now it's not just about turning into the "wolf of Wall Street", it's rather about doing activities that all successful people do. Let's face it: your colleague is probably a day trader, your neighbor's favorite instrument is EUR/GBP, and a random guy on a street makes a good profit with the Tesla stock. We bet you want to join the crowd and try your best! This article will help you to start trading wisely. Don't expect sugary stories and unreasonable pieces of advice. Here you will learn the essential kit on becoming a true trader.
A good journey depends on a company, a happy marriage relies on a partner, and successful trading starts with a broker. A broker is a company that connects a trader with the international flows and provides access to the stock and Forex market. While there are a lot of different brokers, a trader needs to pay attention to the three main ingredients of a respectful company: reputation, years of expertise, and regulation. That's why so many people choose FBS: this is a big, licensed broker working since 2009. It provides top-quality services and is known as one of the leaders in the Fintech industry.
Download the best tools for your trading experience
You can find a lot of software programs with access to the market on the Internet. Are they worth your time, though? Take a look at MetaTrader 4 and MetaTrader 5: these programs are designed for entering the market with maximum comfort. Both of them offer different types of orders, a wide variety of indicators, and even a strategy tester. The main difference between them lies in the instruments' availability. MetaTrader 5 gives a trader access to stock trading. You can't own a physical stock here, but you can take advantage out of its performance, isn't that great? If you are tired of trading on your laptop and want to try something new, check out FBS Trader! This is the user-friendly trading app that has everything you need for an advanced trading experience anywhere you go.
Constantly learn about trading
So, you've downloaded the software and everything seems fine. But where should you start? Firstly, learn the basics of the Forex market. The general information includes types of orders, introduction to leverage and margin, and (the essential stuff) calculation of profits. Luckily for you, FBS gathered everything you need to know about trading in a special forex trading guide! It has different levels, so you can get a step-by-step approach to your trading education. After you finish the "Beginner" section, go to the "Elementary" one! In several weeks you will cover everything from simple indicators to Elliot waves!
Reinforce the trading knowledge
You can read millions of books and still achieve no result. This is a common mistake of a novice trader: reading a lot of success stories with no practice involved. FBS trading platforms have an awesome feature for those who want to apply freshly learned skills on practice. It's called a demo account and it allows you to try the taste of the real market world. When you open a demo account, you get a chance to trade using virtual money. You can't withdraw it, but you can open positions on different instruments with it and test trading strategies. Don't forget about a psychological trick: you don't usually feel the significance of your loss when you trade with unreal money. That's why it's better to use the sum that you can earn and imagine that it's real. This way, you won't blindly blow off your demo account and learn from your mistakes.
Develop your trading plan
It's really hard to be great at something if you jump from one trading approach to another. If you want to become a pro in trading, you need to master a certain trading plan. Are you an intraday type, or a scalper? What instruments are the most appropriate for your trading strategy? What indicators do you need? What are the rules of position size management in your exact case? If you are a beginner, it can be hard to answer these questions straight away. Thus, we recommend you to learn forex trading and practice different strategies before entering the real market environment.
Understand your potential risks and profits
After you've done some practice, it's safe to calculate how much money you are ready to put at risk and what your potential rewards will be. A controlled trader knows how to use the rules of risk management for his good. Remember about a golden rule of experienced traders and don't risk more than 1-2% of the deposit in one trade and don't forget about diversification.
By following the shortlist of 6 important tips above, you can boost your trading experience and turn into a professional. To dive deeper into the trading universe, don't forget to check Forex news and track important economic data.