FC Barcelona Partnership – Behind the Scenes
The day when the partnership between FBS and FC Barcelona was made official is part of our history now. We bet you want to sneak in and see the timeline of events we witnessed during the day. Well, the schedule was tight, but the time flew past so fast. Join us and see how mind-blowing that Friday was.
Juliano Haus Belletti - an acknowledged Barça legend - met our team right next to the Barça office. This player made his name memorable in 2006 with a winning goal at the Champions League final in Paris. He made our morning with unbeatable charisma and invited us to the Barça Store Camp Nou – a wonderland for all FC Barcelona fans. It is packed with branded goods that can satisfy any picky purchaser, but what is more, you can customize a jersey! We got number 10 and proudly put our FBS brand on top of it.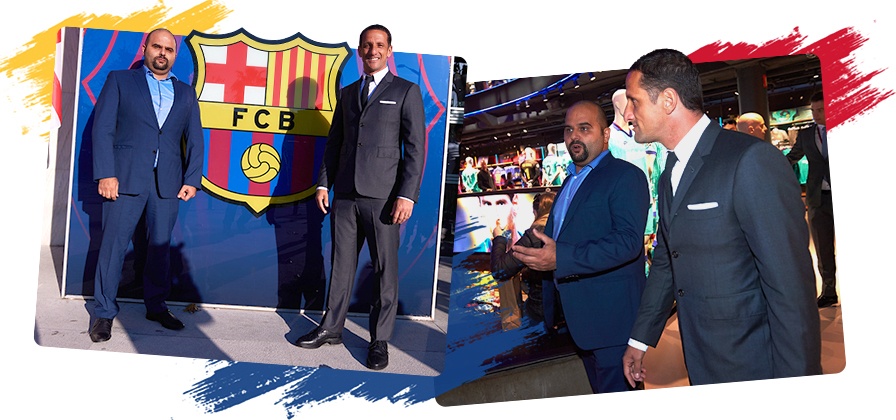 The next stop was the Barça museum featuring a unique collection of the Сlub trophies and an interactive room to browse through the milestones of the team's history. On top of it, we saw the Golden Ball award. That's right - the recent one got by Messi in December. During the tour, we saw how much our values overlap in terms of respect to our followers, leadership, ambitions, and hard work for big goals.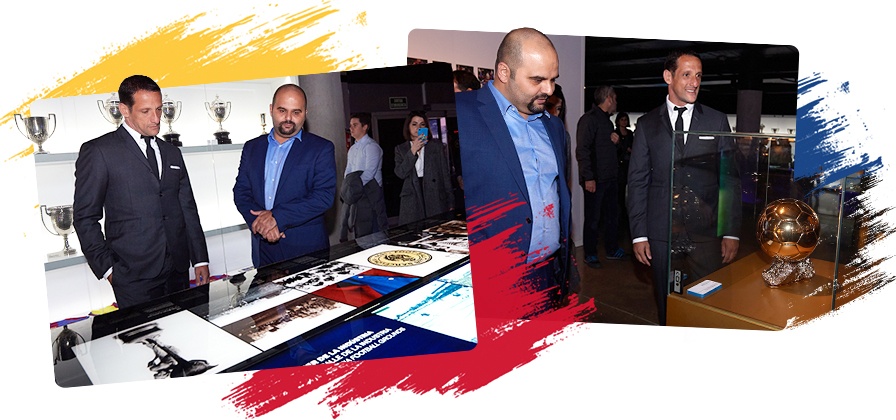 After a step back into the club's history, we moved to the press conference room to share the news with the world.
Josep Pont, Board of Directors member responsible for the Commercial Area of FC Barcelona:
"We are pleased to announce this new partnership with FBS, a leading brand in its sector. It is an agreement that will help us to continue growing and advancing with such a unique project as FC Barcelona and to consolidate our expansion strategy on a global level, to continue setting standards not only for our style of play, which is so recognised around the world but also in the fields of partnerships and sports marketing."
Next on, in the Llotja President Suñol, all the long preparations, creative work, and negotiations climaxed. Josep Pont Amenós, the Board Director Member responsible for the Commercial Area of FC Barcelona, and Ali Heder, Chief Marketing Officer of FBS, signed the papers and shook hands on the future partnership.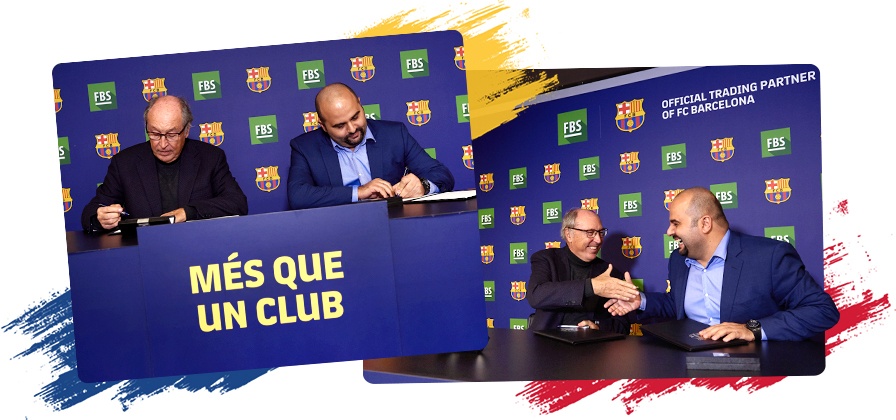 Mr. Pont stressed the importance of the alliance of the two global-scene players and pointed our that together, we'll face many opportunities in the future. Mr. Heder, in turn, felt enthusiastic about the deal. He promised that this long-cherished partnership would inspire the FBS team to new exciting contests for both traders and FC Barcelona fans.
See how it was:
A relaxing photoshoot followed the memorable event right in the heart of Camp Nou, the biggest stadium in Europe and a place of power for all football fans!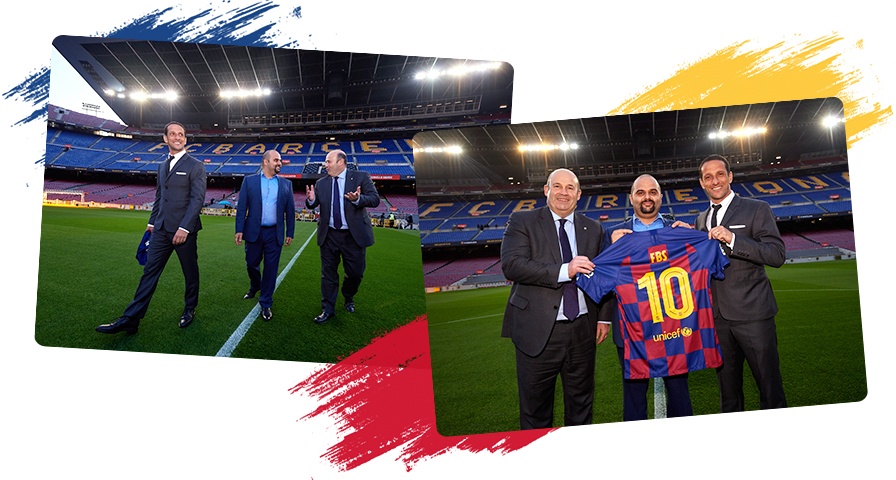 We are beyond words happy that our worldwide brands with a great influential power joined efforts to promote companies' values and work productively for the merged multimillion communities. Business apart, this event is an endless source of inspiration and a unique way to show you that FBS is a company to trust, follow, and believe in.
Wonders never cease – stay tuned!
Deposit with your local payment systems