Final debate and stimulus talks are in focus
Currently, there are three main drivers of the market: the stimulus package, the US presidential election and the coronavirus. The final presidential debate is over. Comparing it with the previous debate, this one was considerably more civilized and informative. That was mostly due to the new Trump's calm and reasonable approach. It may help him to get some more votes.
As for stimulus talks, House Speaker Nancy Pelosi expressed some optimism, but Republicans are still skeptical of making an agreement until after the election.
US unemployment claims have shown improvement in the labor market. 787 000 people filed for jobless benefits, while 860 000 were expected. However, the CB leading index rose less than analysts foresaw: 0.7% vs. the forecast of 0.8%. This index is an approximate measurement of the further direction of the economy as it is a combination of the 10 most significant economic indicators, which were released previously like employment and consumer confidence.
New virus cases are steadily rising, especially in Europe, which also deteriorates the market sentiment. The safe-haven currencies are in great demand now. The USD has outperformed its major peers, except the Japanese yuan. Let's look at the charts.
EUR/USD is falling. The move below the 50-day moving average of 1.1800 will drive the pair to the next round number of 1.1750. In the opposite scenario, if it bounces off this level, it will jump to the recent high of 1.1870. All eyes on the European PMI at 11:00 MT time, which will impact the euro. If numbers are better than the forecasts, the euro will rise, otherwise – fall.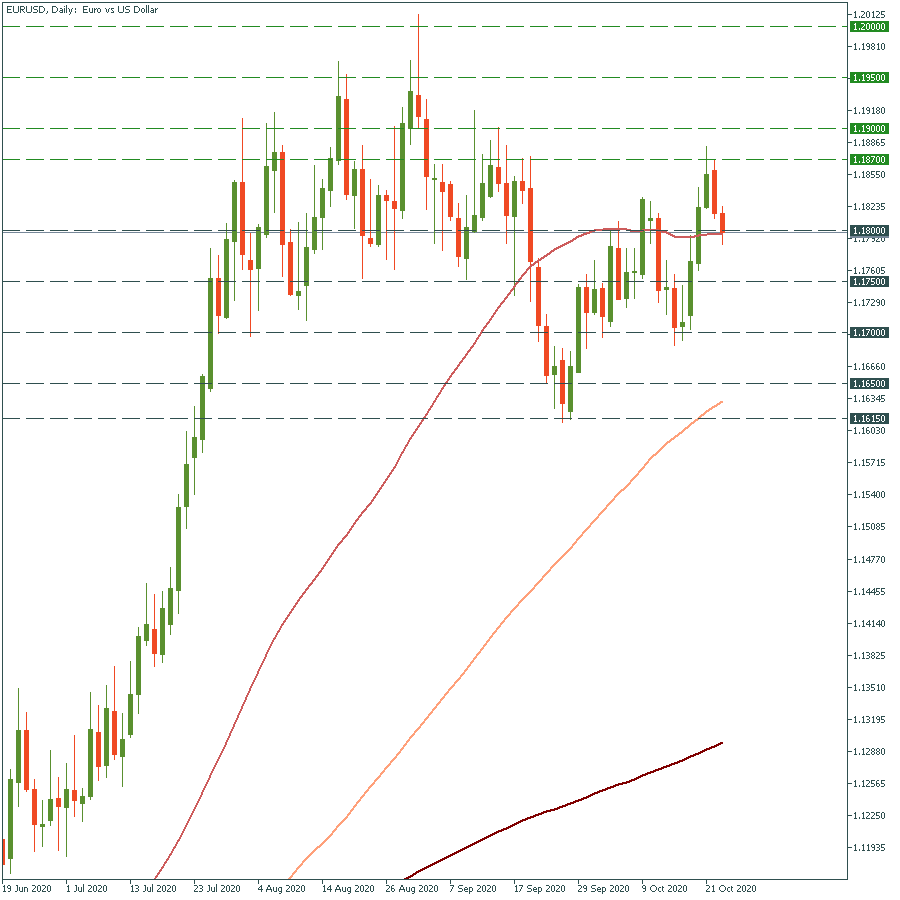 XAU/USD is trading inside of the ascending channel. If it crosses the 200-period moving average of $1 912, the way to the recent high of $1 925 will be open. On the flip side, the move below the key psychological mark of $1 900 will drive gold to the next support of $1 890.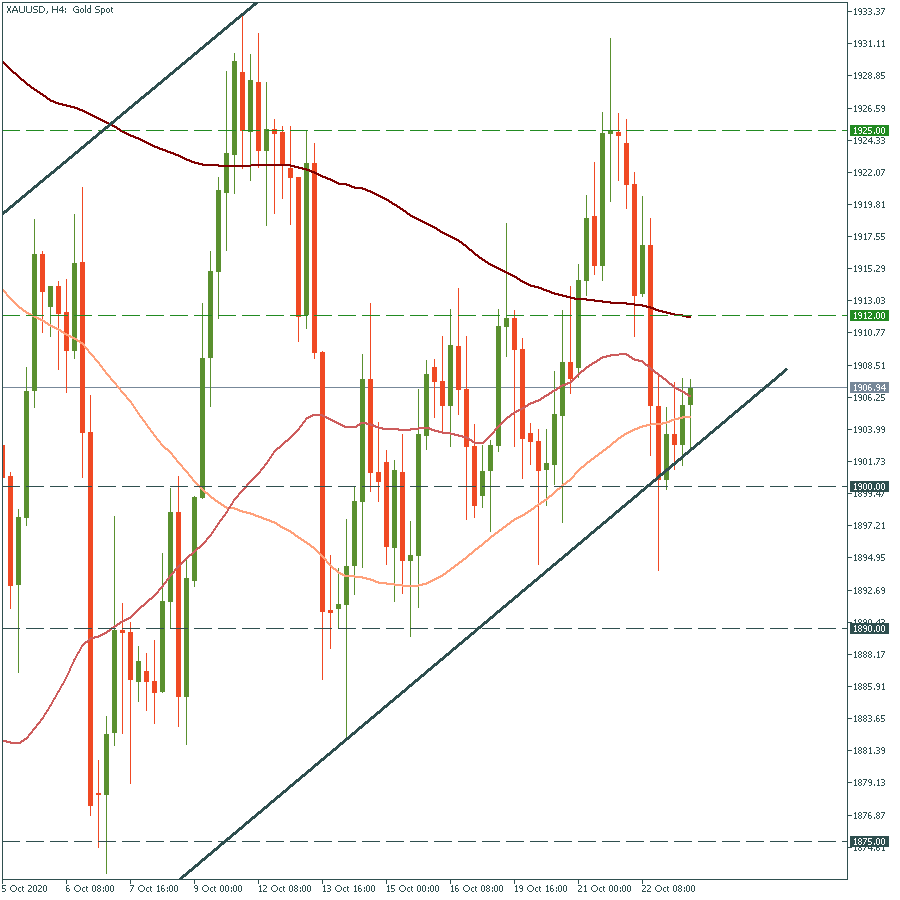 S&P 500 is modestly trying to rebound its losses. The move above the resistance of 3 455 will drive the stock index to the psychological mark of 3 500. On the contrary, if it drops below yesterday's low of 3 400, the doors towards 3 330 will be open.
Finally, let's discuss USD/JPY. The move below the recent low of 104.50 will drive the pair to the key support of 104.00. Otherwise, if it manages to break through yesterday's high of 104.85, the way to 105.45 will be clear.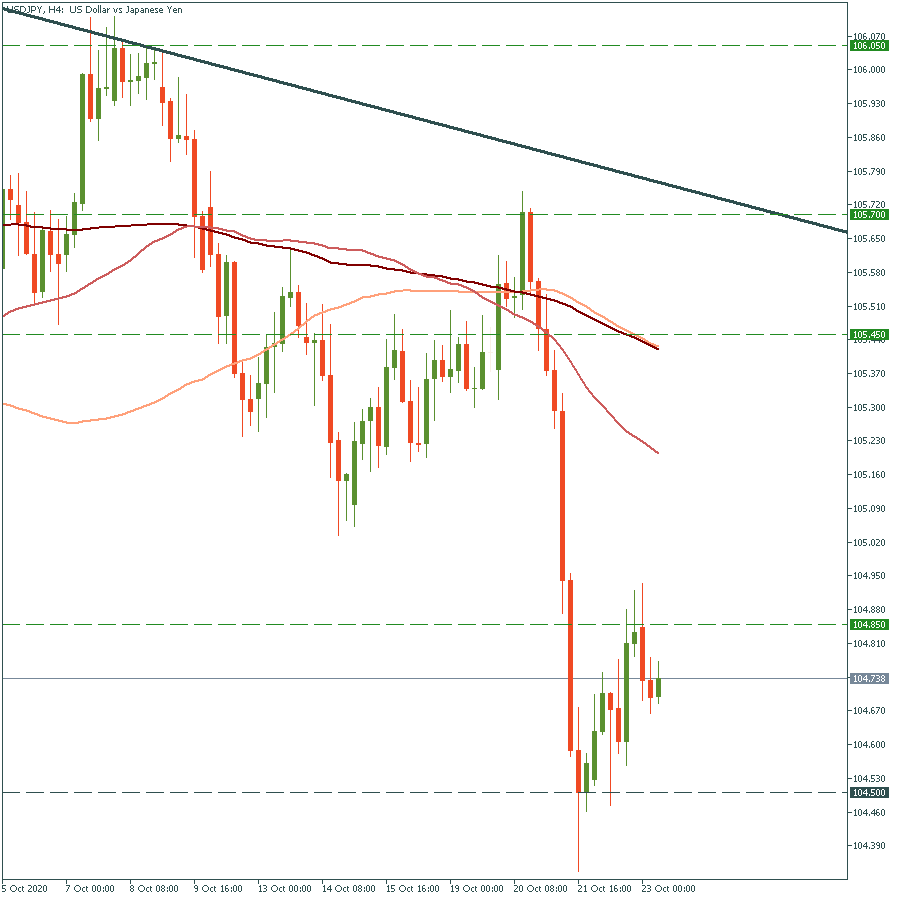 Similar
Latest news
Bearish Signal For The USD
XAUUSD fell below 1900 for the first time since March 2023. Meanwhile, the US dollar index gives a bearish signal. Read the full report to learn more!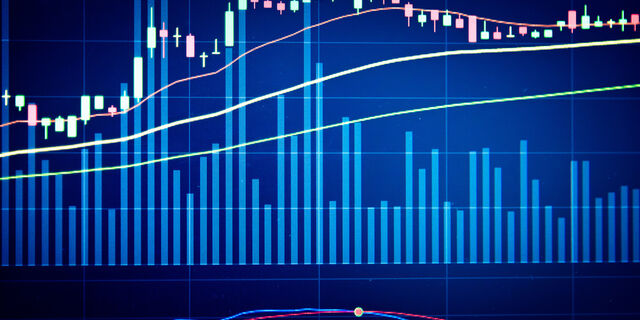 News for The Week
US stock markets started falling, while the US dollar is rising. What to expect from
Deposit with your local payment systems