How to trade CAD after BOC statement?
The Canadian central bank will announce interest rates and make a speech on Wednesday, July 15, at 17:00 MT time. Also, the BOC press conference will be later at 18:15 MT time.
Instruments to trade: USD/CAD, CAD/JPY, EUR/CAD
Most investors await this event as it's the primary tool the central bank uses to communicate with them. The Bank of Canada set the interest rate at its record low of 0.25% on June 3. It's widely anticipated that the rate will stay at the same level by the end of 2020. Canada was doubly damaged this year: by the coronavirus outbreak and the oil market crash. That's why it will take a lot of time to achieve pre-crisis levels of economic activity. The BOC assured that it would continue its asset purchases as long as needed to support the economy and reach the target rate of inflation. Focus on the overall tone of the statement and economic forecasts for recovery as it will move the market sentiment.
If the BOC is more hawkish than expected, the CAD will gain.
If the BOC is more dovish than expected, the CAD will decline.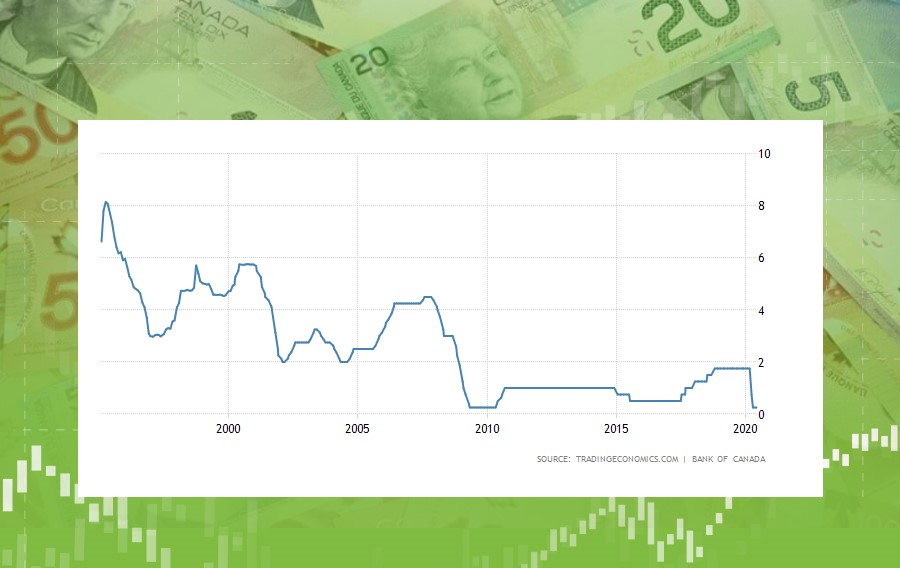 Similar
Latest news
Gold Rises as Central Banks Buy More
About 24% of global central banks intend to increase gold reserves in 2023. Rising inflation, geopolitical turmoil, and worries about interest rates are reasons to increase gold reserves.
US Evades Default This Time
Greetings to a brand new week full of events, economic releases and US debt frictions. We are here to tell you everything you need to know!
USD Gains Momentum
The US dollar index breaks one resistance after another. Read the report to learn the next target for the US dollar index!
Deposit with your local payment systems