What will move the market on October 18-22?
Last week was intense! UK Brent has finally broken through the resistance at $83 a barrel and is now heading towards $86.5. Fed says it could begin the "gradual tapering process" by mid-November, and US CPI turned out to be higher than expected. The bullish movement in the stock market is gaining speed, and Bitcoin ETFs are closer than they might seem. What do we need to know for the next trading week?
Trade ideas
Forex
Reserve Bank of Australia will release its Monetary Policy Meeting Minutes on October 19, 15:30 GMT+3. Australia's central bank sticks to tapering but extends the timeline. Bond buying is continuing, and rates are set at 0.1%. In the light of economic uncertainty (last week we saw weak employment change), we might see dovish twists and the continuation of stimulus until February 2022. Previously strong AUD now plunges against NZD, with support at 1.049 and 1.043, and resistance at 1.06.
Stocks
Next week will be full of releases in the stock market as earnings season continues. IBM, Netflix, Tesla, AT&T, American Express are among the companies reporting. Wall Street will get an early read on one of the most important market sectors: Technology. This sector accounts for more than 25% of the weight in the S&P 500 (US 500), and companies in this sector are expected to report earnings growth of 28.5%. Watch out for US 100 and US 500 moves!
For US 100 important support area is between 14 500 and 14 000, resistance is located at 15 700. Notice that surge above the 50-day moving average at 15 100 might boost the index.
Netflix will release its earnings report on October 19, 23:00 GMT+3. The company is surging in anticipation of the earnings report. With the current speed of economic recovery (fewer people watch Netflix because of the lockdowns), we would expect Netflix to miss expectations but to give a promising forecast because of "Squid Game", an insanely popular release that boosted the number of subscribers. $700 and $600 levels are two major resistance and support lines.
Oil, gas & metals
Oil is skyrocketing and we don't see soon end of an uptrend. The first target for Brent oil (XBR/USD) is at $86.5, but in longer-term $90 and even $100 a barrel is possible. Watch crude oil inventories on October 20, 17:30 GMT+3, to trade the volatility! Gold is unusually bullish in the last days, surging as high as $1800, where the resistance line is located. Support at $1780 and weak economic data may help bulls to continue the uptrend.
Risk warning
The following information is not investment advice. Remember that trading is risky. Manage your funds carefully and remember that you can use Take Profit and Stop Loss orders to maximize your gains and limit your losses.
Similar
Apple event surprised traders
Every year in early autumn Apple holds its event where it presents new iPhones, Apple Watches, and iPads. This year wasn't an exclusion. But yesterday's presentation didn't result in Apple stock growth, and here's why.
Latest news
The US Dollar Is Correcting
Inflation in Europe was released better than the forecast. The preliminary fact was published at 4.3%. What's happening in the markets?
Bearish Signal For The USD
XAUUSD fell below 1900 for the first time since March 2023. Meanwhile, the US dollar index gives a bearish signal. Read the full report to learn more!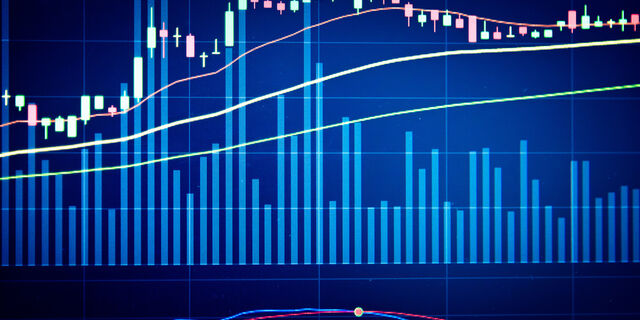 Deposit with your local payment systems