Forex trader? Sounds proud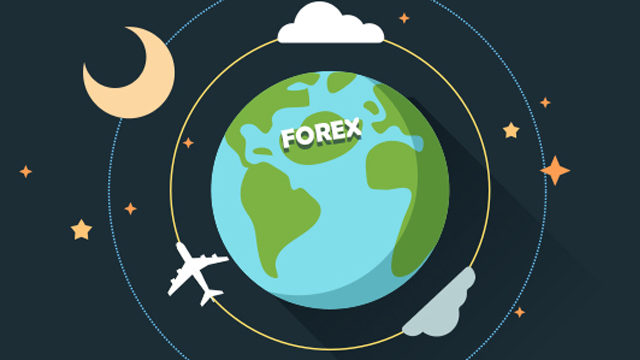 Being a part of something special makes you special too, they say. In the case of Forex, it is true for sure. People come here for profit and financial success. But they get much more – they become a part of a serious and impressive community. It's like being a part of a special club: with its history, remarkable facts, jokes, and statistics. Read about the club you got in – the Forex club!

When did Forex start?
Let's begin with a little bit of formal information. As a general idea, currency exchange has been around since biblical times: the goods were being traded for another tangible item. But the Forex market as we know it takes its start from 1971.
It makes Forex trading a relatively young business, but look how quickly it became a blast. See for yourself: in 2017 there were 9.6 million traders worldwide – and in 2018 this number increased to 13.9 million! it is bigger than the population of the Czech Republic.
How much money is traded on Forex daily?
As a decently populated country, Forex has an impressive daily turn of money. In 39 years, the amount of money traded on Forex everyday increased by 102 000%! So, from 5 milliard dollars a day the market went to 5.1 trillion dollars – impressive, right?
Daily turn of money on Forex, in milliards of USD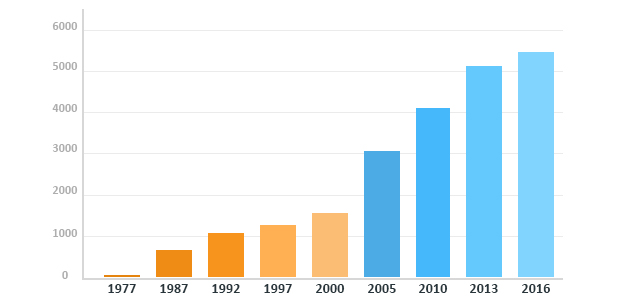 Why should you be a trader?
You see how many people are trading on Forex – but what's the reason for such an increasing interest? Everyone knows that trading involves some risks, but yet people keep on choosing the market as their income recourse, either additional or main. Why?
The most obvious reason is freedom – and it's not only about having enough money. It is about having a possibility of earning regardless of the situation around: a trader is independent. A trader doesn't have a boss or work trips, or checking, a trader can't get fired, a trader only works for themselves. A trader doesn't have to work for 8 hours a day like an office worker, which gives more free time for family, hobbies and simply other activities than work.
Trading gives people flexibility that they are looking for - both in everyday life and financial aspect. There are no requirements for a candidate: you can be any age, use any sum to start with and have no particular financial experience whatsoever. Forex is open for anyone who is willing to grow up, learn and earn.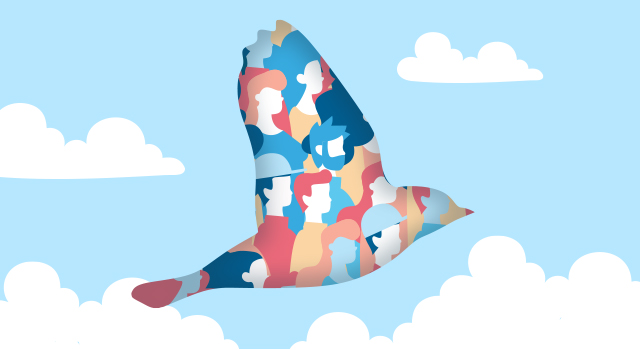 How much can you earn?
Forex is a place where you earn with your mind, and your brain is the first thing you tone up. Is Forex cheap? Not always, the further the more. Is it cheaper than, say, opening your own business? Definitely.
As we said, trader's profit depends on no one, but themselves. There are hundreds of examples when people entered the market with almost nothing on their hands and ended up being billionaires – and what can motivate better than a good story of success?
Peter Lynch was just a golf boy when he first heard of stocks, Forex, and market. His first stock cost him $7, but in a couple of years, the profit from those $7 was enough to pay for his MBA studies. During his work in Magellan fund Lynch managed to raise the profitability from $18 million to $14 billion in just 13 years!
Michael Marcus started with a bigger initial sum. His first step in 1972 cost him all his life savings –$7000, but just in a bit it rose to $12 000. By the end of 1973, he had $64 000. All in all, in less than 20 years, Michael Marcus turned $30 000 into $80 million.
Richard Dennis made $200 million from $400 in less than 10 years. He started as a trading floor runner, but it took him only a few years to get into the market community as a trader. He borrowed $1600 from his family, and after spending $1200 on the seat at the MidAmerica Commodity exchange he only got $400 left for trading capital.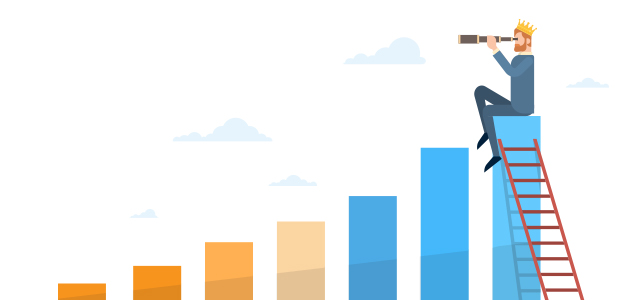 True or False?
Check it out – we prepared a couple of interesting facts about the Forex community. Can you guess which ones are true?