How Forex Factory alternatives offered by FBS can improve your trading experience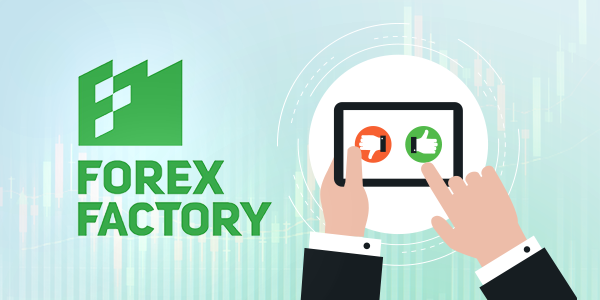 This popular resource for Forex traders hardly requires an introduction, but for those of you who only recently got interested in the investment field, Forex Factory is one of the biggest informational resources about Forex on the internet. It provides traders with economic news, market charts, calendar and of course, the forum.
So why is it so attractive for traders? First of all, it's free. Forex Factory survives mostly only on advertisement and endorsement of Forex brokers. They openly talk about it and you can find all the information, including prices of advertisement, in the media kit section of their website. And the second reasons is, it's a vast base of knowledge. For 14 years they collected Forex strategies, guides, news and discussions on pretty much everything that is related to Forex.
It's a popular place for gaining knowledge about the Forex market but not necessarily the best. We already wrote a blog post about the advantages of using Forex Factory and now it's time to give a more critical opinion. In this article, we will thoroughly analyze all pros and cons of Forex factory resources, make a research on trader's community opinions and consider some of the alternatives that you can use right now.
Beware of sticking with the majority
Forex Factory is one of the most popular forums about Forex, which is both its advantage and disadvantage. Being one of the most available and easy to discover resources on Forex, it attracts a crowd of people interested in making easy money. The majority of them, of course, are people with no experience in economics or trading whatsoever, which makes them doubtful contributors to the forum.
Most likely first threads that you will see on the forum will be created by people asking for the best strategy, demanding proof of success or asking advice on how to start. All those questions have been answered many times both by high-impact members and newcomers, thus answers are often different and contradict each other.
One major downside of all forums is that anyone can publish anything. There's almost no moderation, no obligation of providing proof and no selection for those who can advise the others. Anonymity might be a good thing, but not when it comes to expert opinions.
Whenever you are looking for analytics, trading signals, strategies or advice it's important to know who's the author and what makes them an expert. Do they have a degree in economics? Or maybe a proven record of consistent income from Forex trading? If you can't answer "yes" on at least one of those questions, it might be a good idea to avoid following the advice of nameless experts.
In FBS we only hire top quality specialists and leaders in the area. Our analysts have both economics degrees and experience in Forex trading. On our website you will always find fresh analytics, news, signals and strategies. And if you are a beginner, our analytics department prepared for you this guide, so you can spare your time searching for answers on forums and study everything you need in one place.
To make it easier, just subscribe to our newsletter and receive the most important information about Forex trading, for free, every week.
Are FF's tools really that useful, or just familiar?
Forex Factory is highly praised for its tools, in particular, the economic calendar. Without a doubt, they delivered the best quality available for free. It experienced a few changes, but for the most part remained the same: there's a date of the event, its name, impact, forecast, actual and previous data, charts, the currency it influences, and some details. There are few minor flaws like old design and absence of translation, but other than that it's a good and helpful tool.
Of course, nowadays the economic calendar is not considered to be something fancy. Every respectable Forex broker, investment knowledge resource or even a bank have their own economic calendars. Some Forex schools or mentors also create their own, sometimes even more elaborate and rich in details economic calendars, but those are rarely available for free.
If you would like to try using economic calendar with a friendly, modern interface, or if English is not your native language, you might find this economic calendar more convenient.
People's choice? Not likely. Criticism of FF in FX related media
There's a widely believed misconception that all traders always have a positive experience with Forex Factory, which will no longer seem believable once you search for reviews. On Forex Peace Army alone you can see pages of bad reviews and comments from people that are somewhat worried about the fairness of Forex Factory's moderators, the responsiveness of the support and qualifications of high-impact members.
By CTGUY:
The forum is run by someone that doesn't trade the forex. I don't like the changes made during the change of the ownership and a lot of the veteran traders such as myself, decided to move on.
It seems that moderators are overprotective about what comes to advertising. Many profitable traders, including some of the oldest members of Forex factory, eventually created their own websites with valuable materials on trading, such as analytics, signals and advice. It is a regular thing to do for traders who managed to become consistently profitable. But moderators often mark their posts as spam or even ban such traders, even if they provide materials for free. Which causes a backlash of negative reviews from pro traders.
Ann P.(USA):
One day when it was a slow trading day I decided to check out the EUR/USD active trading thread. The people posting there were so LOST and needed so much help. So I decided to get an account and start posting to help. But I got banned because I have a forex website that posts all my trades as I take them for free. The forex factory forum is a great place for newbie forex traders to get advice from other newbie forex traders.
It will make you read more and practice less
Forex factory forum has a long history and by this time it's overloaded with information about trading. Some of it will surely be useful, but the amount of time it will take to dig through the entire forum might make it not worth the effort.
Another big problem is that the information there is not structured. In the educational process it's important to have a plan for studying, otherwise, the information won't be properly processed and remembered. It would be a terrible idea to start studying on forums without some prior preparation.
Before you dive into the world of Forex forums make sure you have at least some understanding of how the market works. These video tutorials will help you quickly understand the basics of Forex trading and help you form a critical approach, necessary for anyone who decides to start trading.
Look up to the winners
Whenever you want to learn something, looking up to the best people in the field and following their advice is always a wise thing to do. Additionally, following advice of people with the same level of experience as you, might not be the best tactic. Therefore, a simple principle of fact-checking mentors makes a powerful ally when studying Forex.
So far many former Forex factory members pointed to the fact that the majority of strategies there are posted by beginners. And even some of the high-impact members have more experience in posting on forums than they have in trading.
jignesh shah, melbourne,australia:
really great site. lots of information but you have to be careful about what you are looking for. lots of systems posted by beginners.
If you search throughout the forum you will hardly find any posts published by people who succeeded on Forex. One reason why this happened might be the fact that moderators hide posts made by influential and successful traders because they consider it a self-promotion. Another reason is that successful traders simply don't visit such forums.
In FBS blog we often publish stories of real successful traders. But the ones that are published, is only a small number of those who agreed to disclose their information publicly. Many successful traders prefer to keep their financial affairs to themselves and not make it a subject for a public discussion. Beyond that, they are even less likely to disclose such information on forums.
It's not likely that you will find rich and successful traders advising on forums, what you will most likely find is a group of like-minded people who want to learn. Some of them, even enjoy the process of trading more than earning money.
Arkon, Pasadena, USA
"high impact members" don't post live trades and when they do they are trading .01 lots, they spend more time posting than trading. Forex Factory is the perfect website for a person who likes to talk and post about trading but doesn't really do any real trading.
One of the top high-impact Forex factory members says in his famous forum thread about myths on Forex: trading is not so much about making money. And though the author of this quote decided to leave the forum, this should give you a good understanding of what to expect.
Bottom line
To sum up everything above, Forex factory has its flaws, but it's still a good base of knowledge about Forex and a nice place to discuss Forex related things with like-minded people.
Keep in mind that owners of Forex factory bear no responsibility for the strategies and advice forum members publish on their platform. Whereas, big international companies, on the contrary, experience much more pressure and thus are more careful with the information they publish.
When the internet is overloaded with information about Forex, you want to make sure that you carefully choose what to read and use in your trading. On the quality of your source might depend the quality of your income. And when it comes to money, it's better to be safe than sorry.
As an international Forex broker, we care about our clients and our reputation. When using materials created by FBS analytics team, you can be sure that everything published is checked and proof-tested by highly experienced and educated professionals. Have a look at our education and analytics section, try out the webinars and meet our professionals face to face, and if you have any questions or suggestion make sure you let us know by contacting our responsive and ready-to-help support team. See for yourself what it means to have a broker that is always by your side.