How to trade without losses?
Harmful tips and golden rules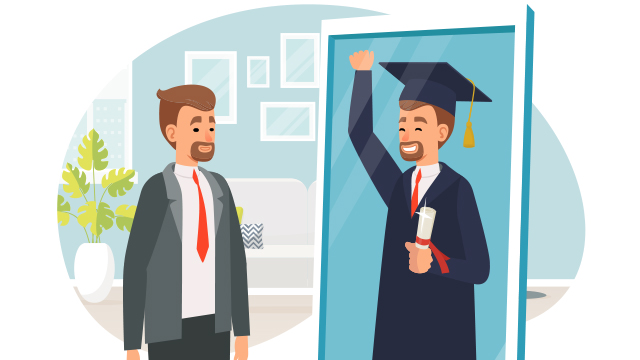 Every trader wants to know how to trade without losses. Unfortunately, we all do mistakes. Sometimes it seems like we've made a genius decision, but later we find out that it was impossible to take a decision more stupid than this one.
It's not possible to trade without loses at all, but it is possible to minimize the risks. We gathered a couple of most common misconceptions to tell you how to avoid big losses. Read our golden rules, smile on "genius" decisions – and don't make the same mistakes!
At the very beginning
So, I started on Forex. I want big profit and I want it fast! So, I deposit all my savings at once, trade all the currency pairs and of course I add the biggest leverage because $1 or $2 of profit doesn't worth the hustle
Well, with such an idea you are risking to lose all your money in one day. To minimize the risks, you need to be sure you have taken the basic risk management actions. The secret of limiting losses lies in the triad Position sizing – Leverage – Stop Loss.
It is good to have more money on an account when you start trading: if you have $1000 on your account and lose $10, psychologically it affects you much less than if you had $50 initially. But what if you decide to put a position of a bigger size? That makes the risks go higher in a second. Here's the golden rule of experienced traders: risk no more than 1-2% of deposit for 1 trade. If you want to learn more about the triad and study it thoroughly, read our Forex Guidebook on risk management.
Not a theory lover? You can start with practice then. FBS provides you with a welcome bonus that solves the questions stated above. Trade 100 Bonus was carefully crafted to meet the perfect balance of all three risk management factors. And most importantly, you don't need initial investments to start trading: you get $100 as your first trading funds. You trade, you learn, you get out of your initial comfort zone smoothly into the real Forex world – it's a good start!
Strategies-strategies
Why be on the nerve? I can open an order and go drink a cup of tea or whatever, that's what they did in all the movies. Nothing matters but a MetaTrader screen though, it's no use to read any kind of news or, Forex save us all, social media – I know they only lead the wrong way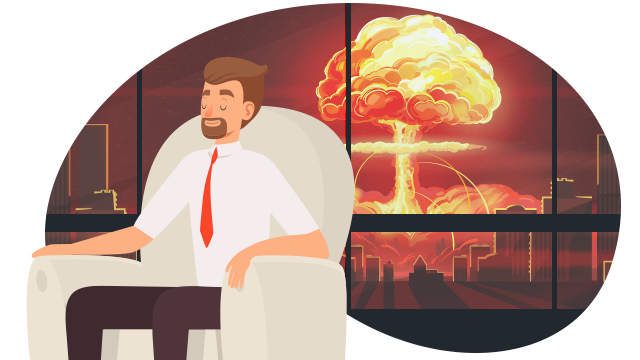 You're right on some points: there are long-term trades and short-term trades. Long-term trades mean you open a position with a far take profit target, but even in that case you most probably should still keep an eye on the market while making tea. But if you are a beginner trader, long-term trades might be way too risky to start with.
So, while you're still learning, make short-term trades your choice – take the profit by the quantity, not the volume of orders. For example, scalping as a strategy is widely used by both beginning traders and professionals – and is basically a great number of really small trades. Usually, the order is closed in a very short period of time from a couple of minutes back in XX century and up to milliseconds now.
Technically scalping is performed based on MetaTrader data mostly – for this strategy you don't really need much more than a MT chart. When you decide to go further and make scalping not the only one, but one of the instruments, you're going to combine technical analysis and fundamental analysis.
Did you want to trade like the traders in the movies? This is your chance to come closer to this idea. The market is an incredibly flexible and changing system, and the news plays a great role in forming the trend. Moreover, it's not only economic and financial news – political news affects the market no less, and even cultural updates can have their impact on the currencies rate. And don't forget the traders' gossips – it's a thing too! So, as you see, you can lock yourself up with MetaTrader alone, but you'll miss on a very big amount of information and opportunities.
Why work, when you can chill
I know a guy, he's super successful in trading, and I don't really have much time to get into this Forex thing. I'll just give him my money and let him trade for me, that's a master plan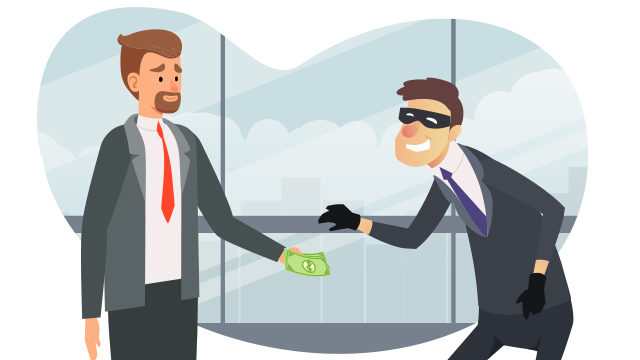 In perspective, it looks like quite a shady idea. Imagine this "successful" trader suddenly having a bad week – right when you pass your money. Coincidence? Maybe, but quite a convenient one for the shady star trader and unfortunate for you.
But if you still want to be more of an investor, than a trader and earn without specific knowledge required, you need to be sure your trader is fair and the process is transparent. For this purpose, you can use FBS CopyTrade. Basically, all you need to do is invest some sum of money and choose a trader to copy their moves on the market.
Choosing a trader is an important part of earning in CopyTrade. The app features everything you need to make this decision: return rates, graphs that show the percentage of profitable orders, dynamic indicators for Trader's performance and more. If you are interested in getting to know CopyTrade better, have a look at the handbook for success.
Is there the main golden rule then?
As you can see, there are no particular rules that can help you to trade without losses, but there's plenty of them to help you minimize the risks and make your trading more comfortable both financially and mentally. Keep the balance and trade smartly – the success won't make you wait long!