Any prospects for the AUD?
What will happen?
Australian jobs data is published on May 20, at 04:30 GMT+3.
In December and January, the labor market in Australia was matching the forecasts almost up to a decimal. Starting from February, actual figures started exceeding the market expectations manifold. That was a solid indication that there is a steady trend for recovery in the Australian economy. That's why the forecasts for the coming data are optimistic.
How to trade the jobs data?
The expected Australian employment change is 80K. That means most observers believe that the country's labor market will have added 80K jobs in April – which is almost exactly as the March figure of 70.7K. If April's employment change will be higher than that, it will be good news for the Australian economy that may push the AUD. Otherwise, disappointed investors and traders may dump the AUD and make it lose value.
If the actual jobs data exceeds forecasts, the AUD may rise;
Otherwise, it may lose value.
Instruments to trade: AUD/USD, AUD/CAD, AUD/CHF, AUD/JPY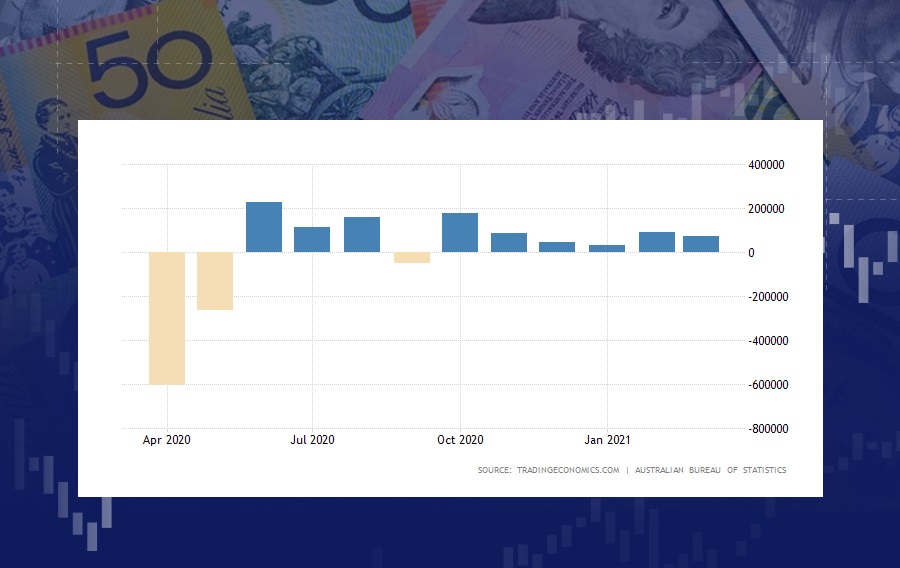 Similar
Can Gold Fall This Much?
Be ready to trade like never before, as this week may turn the market upside down. US CPI, EU Interest Rate, and many news to follow. Here's what we have:
Latest news
NFP, Oil, and US Stocks Highlight This Week
Welcome to the first week of October!  As usual, at the start of the week, we are looking for valuable insights that will bring us profits in trading. Let's observe the main events. 
The US Dollar Is Correcting
Inflation in Europe was released better than the forecast. The preliminary fact was published at 4.3%. What's happening in the markets?
Bearish Signal For The USD
XAUUSD fell below 1900 for the first time since March 2023. Meanwhile, the US dollar index gives a bearish signal. Read the full report to learn more!
Deposit with your local payment systems