China will increase economic stimulus to fight deceleration
China is going to come up with a number of measures stimulate surge against the backdrop of a trade conflict with America, although there's limited room for hawkish stimulus in the Chinese economy already impacted by huge debts and also a property market prone to credit-powered spikes, as some policy insiders point out.
The Asian country's deepening economic deceleration has fanned market hopes for a huge spending binge, in particular if the bruising tariff conflict with America escalates, thus increasing pressure on Chinese jobs and affecting social stability.
The given move, plans for which have frequently been denied by China's key statesmen, would come at a price. Nevertheless, similar moves in the past managed to drive surge rates, although they buried the world's number two economy under an enormous pile of debt.
The Chinese cabinet doesn't have enough room for a strong stimulus, and risks are high due to the fact it will mainly rely on a flood of cash as well as increased leverage in the national economy, as some insiders familiar with the situation revealed.
In the 2008-09 global financial meltdown, the Chinese government came up with a 4 trillion Yuan spending package to neutralize a downturn, which cost 20 million jobs in a matter of months, rapidly regaining surge, although prompting a credit explosion.
The obsession of China's statesmen with stability resulted in policy easing in 2012 and also 2015 - a year that brought a stock market crash, a dive in the Chinese Yuan as well as steep capital outflows, which further increased debt levels and ramped up home prices.
The Chinese government has taken a raft of pro-surge moves in the past year. The measures included cuts to the levels of cash financial institutions are bound to hold as reserves to back lending, tax cuts as well as efforts to speed up infrastructure spending.
Similar
News for The Week
US stock markets started falling, while the US dollar is rising. What to expect from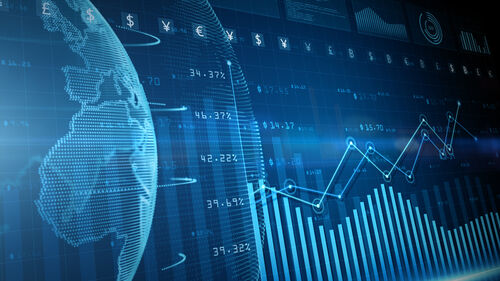 Analysts Waiting China to Decrease the Rate
Key market players expect China to start decreasing the rate and giving liquidity to the markets. China is actively pushing to switch to the stimulative monetary policy. What's going on right now? Read it in our new review.
The Market Flies on News
Be aware this day is filled with PMI releases, so the market may act quite unpredictably. Still, there's something you should know:
Latest news
The Yen Sets New Lows
The Japanese yen fell to its lowest level against the US dollar in 33 years. Read the full report to learn the next target for USDJPY!
BlackRock CEO Supports The USD
BlackRock CEO forecasts the Fed may have to raise rates further. The US dollar index (DXY) gains 130 points today. Read the full report to get more fresh news and technical analysis!
Deposit with your local payment systems