Forex today: trade wars tone it down
Although there is a progress in the trade wars' issue, political and economic environment is too unstable to let the greenback strengthen. The dollar is lower and lower. The US Dollar Index Futures is below 89.
Worries about trade wars have slowed down. The US and South Korea managed to agree on trade conditions between countries. A volume of exported steel from South Korea to the US will be reduced by 30%. Tariffs on Korean pickup trucks will be increased by 25% until 2041. The US is anticipated to exclude South Korea from the steel and aluminum tariffs.
Moreover, despite an obvious US-China trade war, there is a possibility of a peaceful settlement. China has unveiled $3 billion tariffs on the US goods in response to steel and aluminum tariffs. Moreover, the US president Mr. Trump is going to propose new investment restrictions on Chinese companies within 60 days to safeguard technologies the U.S. views as strategic. However, US Treasury Secretary Steven Mnuchin claimed a hope for an agreement between countries. The US created a list of requests for China that includes a cut of Chinese tariffs on U.S. automobiles, an access to China's financial sector by American companies, and a request for more Chinese purchases of U.S. semiconductors.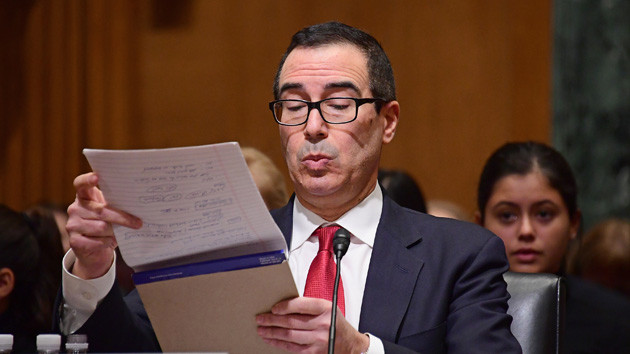 Based on the reduction of worries, the yen lost its positions. On Friday USD/JPY broke below the crucial psychological level at 105 and plunged further reaching the lowest level since November 2016. On Monday the pair opened at 104.64 but turned around and is going up now.
The euro managed to continue rising after the news from Italy. It is early to say that a formation of the Parliament is closer to end, however, there is a progress. 5-star Movement and League parties have reached a deal. Parties agreed on 5-Star's Roberto Fico as president of the lower house and Forza Italia's Elisabetta Casellati president of the Senate. The EUR/USD pair is climbing to the resistance at 1.2410. If the pair is able to hit this level, it will move to 1.2510.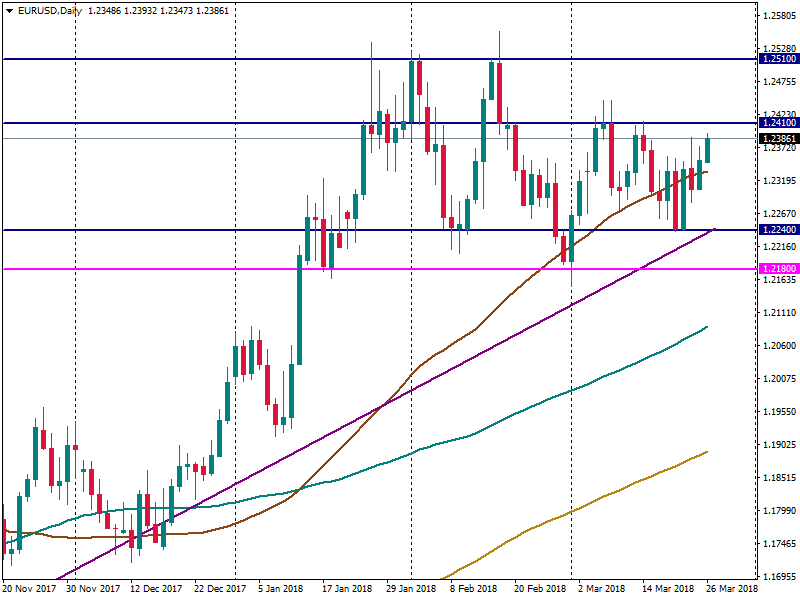 The New Zealand dollar has slightly risen due to the new Policy Target Agreement. A new RBNZ Governor Adrian Orr will take office tomorrow, however, he has already signed the new PTA. An inflation rate remained unchanged at 1-3% with a focus on 2%, job goals were added. The NZD/USD pair is near the resistance at 0.7295.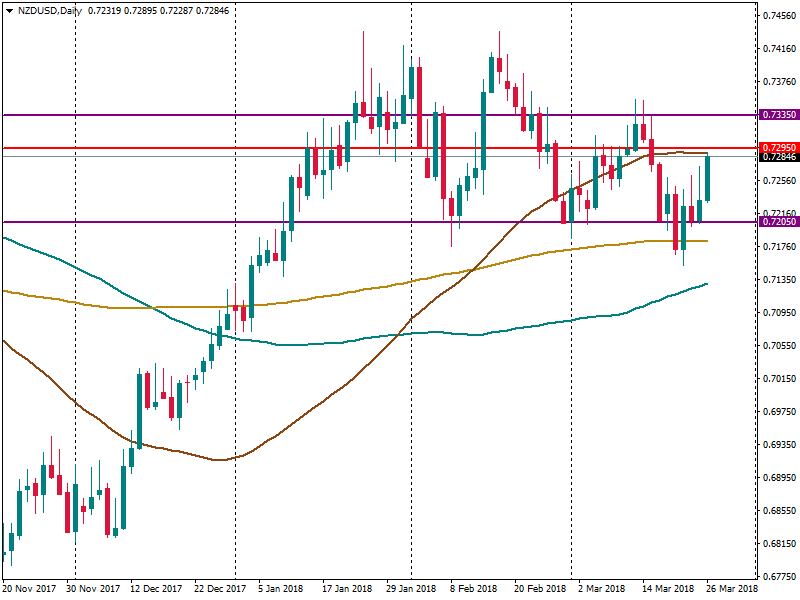 The Australian dollar could not show any results on Friday. The AUD/USD pair opened and closed at the same level. However, on Monday the aussie has strengthened and moved up. Maybe the rise of the pair was caused by comments of Australia's Financial Review newspaper. According to the report, the US-China trade war can support the rise of Australian trade. Australia's biggest market is China, over 90% of its sorghum already goes there, however, there is a room for growth. AUD/USD is climbing to the resistance at 0.7765.
Although there were no important data, other currencies could strengthen. The reason is hidden in the weak dollar.
This week is supposed to be volatile as investors adjust portfolios ahead of the end of the first quarter. Furthermore, a volume of trade will be cut on Friday as some markets will be closed because of Easter holidays.
Source: The New York Times
Similar
Latest news
Gold Rises as Central Banks Buy More
About 24% of global central banks intend to increase gold reserves in 2023. Rising inflation, geopolitical turmoil, and worries about interest rates are reasons to increase gold reserves.
US Evades Default This Time
Greetings to a brand new week full of events, economic releases and US debt frictions. We are here to tell you everything you need to know!
USD Gains Momentum
The US dollar index breaks one resistance after another. Read the report to learn the next target for the US dollar index!
Deposit with your local payment systems