How the ECB may move the euro?
What will happen?
The European Central Bank plans to post its monetary policy statement together with the interest rate on June 10, at 14:45 MT time. Analysts don't expect any changes to the interest rate, which is currently held at 0%. What is more important is the reaction of the bank to stabilizing economic conditions and higher inflation. While the ECB projected inflation at 4% this year, the actual rate overshot the forecast. As a result, the bank may revise its predictions. Another thing the ECB may draw our attention to is the possible tapering of the ECB's pandemic emergency purchase program (PEPP). Analysts expect that the bank will try to avoid discussions on this topic as the Eurozone is still far from a recovery.
How to trade on the ECB Interest Rate Decision?
The main thing we recommend you to follow is connected with an extension of the pandemic emergency purchase program. While the statement itself may avoid this question, ECB President Christine Lagarde may provide remarks on this topic during the Press Conference at 15:30 MT time.
If the ECB is optimistic, the euro will strengthen;
If the ECB is uncertain or cautious, the euro will go down.
Instruments to trade: EUR/USD, EUR/JPY, EUR/GBP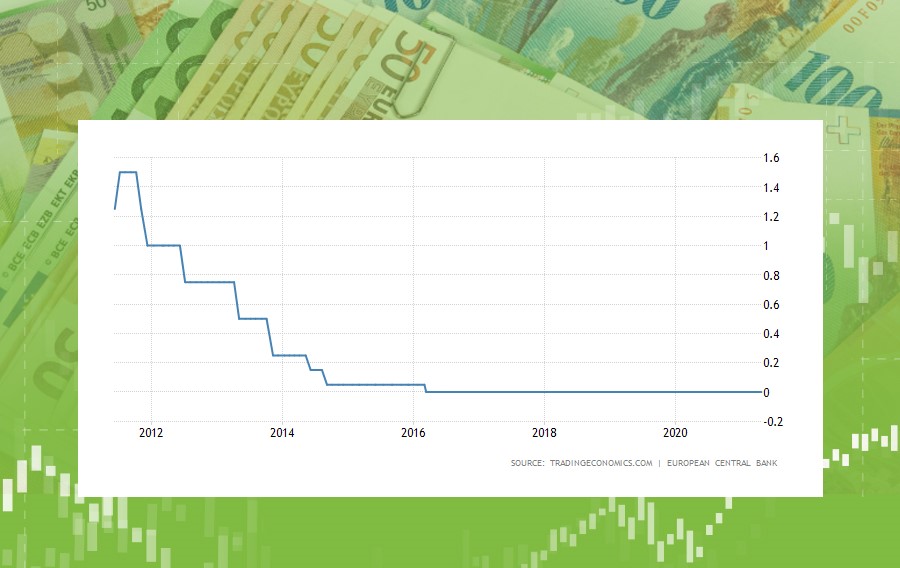 Similar
Crucial News For The Following Week
Consumer Price Index, Existing Home Sales, US Fed rate decision - all of these things we will discuss in our new review. Don't miss it out!
Market Crash Incoming?
This week may be the most important since the year started as the Fed assess the economic outlook and the US presents fresh NFP readings.
Latest news
The Most Important News For Today
The news is essential if you want to trade. Don't miss our digest, where we'll tell you about the most interesting events, happening right now.
Deposit with your local payment systems