Market updates on June 20
Key events ahead:
The BOE monetary policy summary – 14:00 MT time
Yesterday, the Fed Chair Jerome Powell hinted the possibility of a rate cut as early as next month. His impatient tone pushed the EUR/USD pair higher. On H4, bulls successfully broke the 50-period SMA. At the moment the EUR is testing the resistance at 1.1294. The next resistance lies at 1.1316. If this level is broken, the next level in focus for bulls will be placed close to the descending trendline at 1.1344. From the downside, we need to pay attention to the support at 1.1257. As soon as it's broken, the next support will lie at 1.1234 (100-period SMA). After that, bears will target the zone between 1.1224 and 1.1213.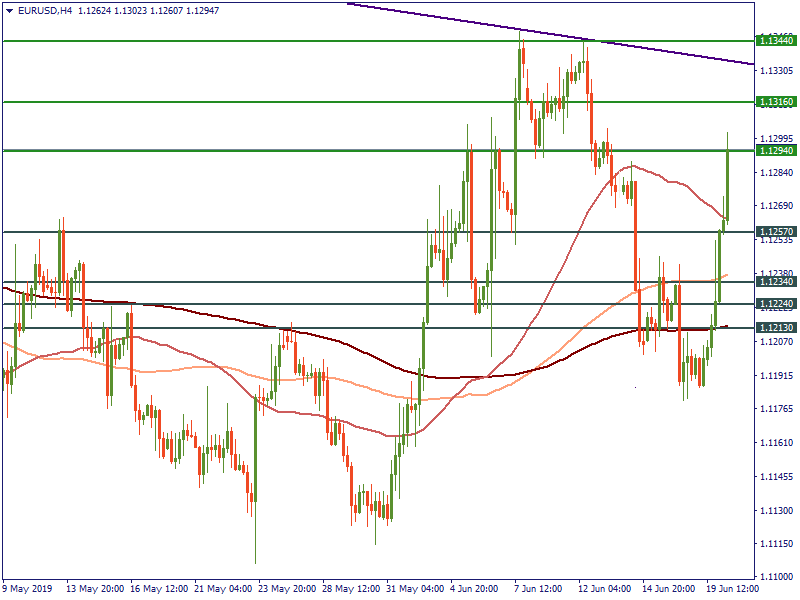 USD/JPY fell on the dovish Fed, too. On H4, the pair found the support at 107.64. If the USD continues to weaken, the next support will lie at 107.29. On the flipside, we need to pay attention to the resistance levels at 108.3 and 108.64.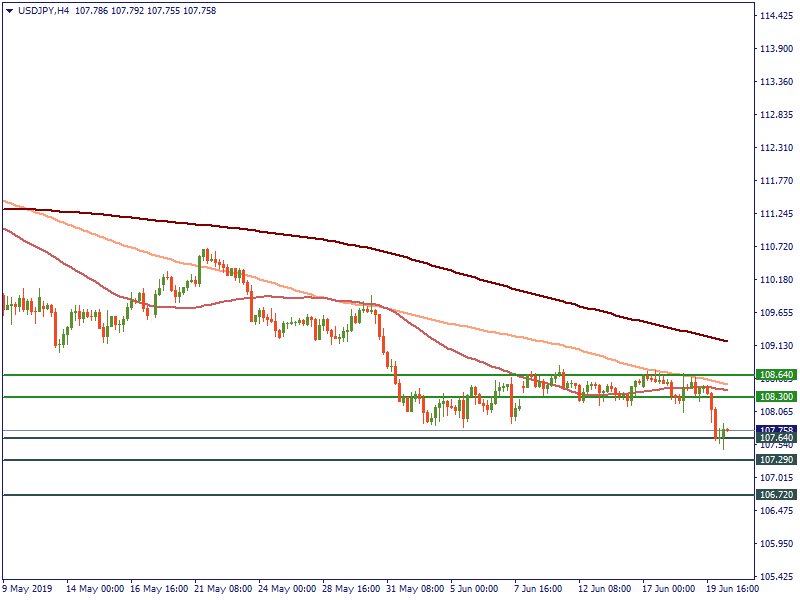 GBP/USD has been supported ahead of the BOE monetary policy summary. At the moment, it is trading near the resistance at 1.2710 on the H4. The next resistance levels lie at 1.2749 and 1.2780. If the GBP is supported today by the comment of Mark Carney, the next key level will lie at 1.2837. Bears need to keep an eye on the support levels at 1.2651 (100-period SMA), 1.2612 and 1.2557.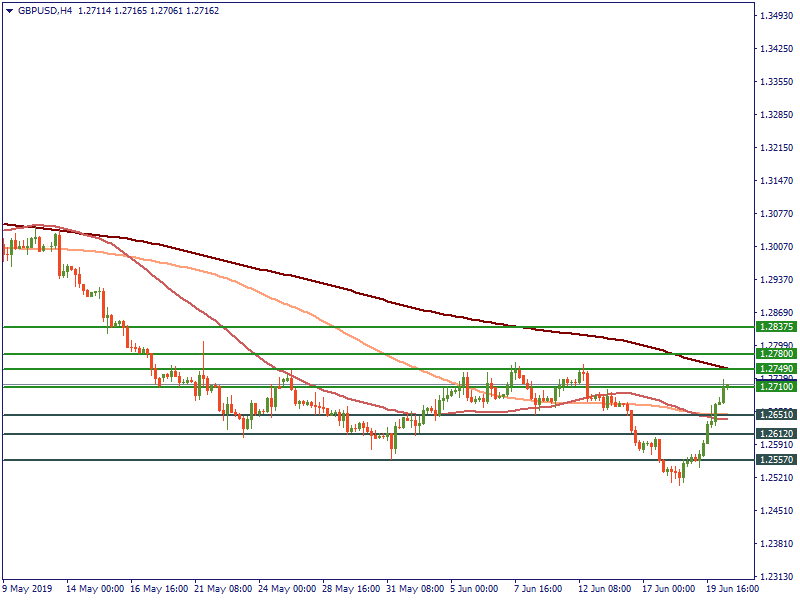 The Australian dollar has been rising on the hawkish comments by the RBA governor. Right now, the aussie is rising towards the resistance at 0.6931 (100-period SMA). If this level is broken, the next resistance will be placed between 0.6958 and 0.6966. Bears need to pull AUD/USD below 0.6913-0.6905 to confirm their strength. In that case, the next key level for them will lie at 0.6873.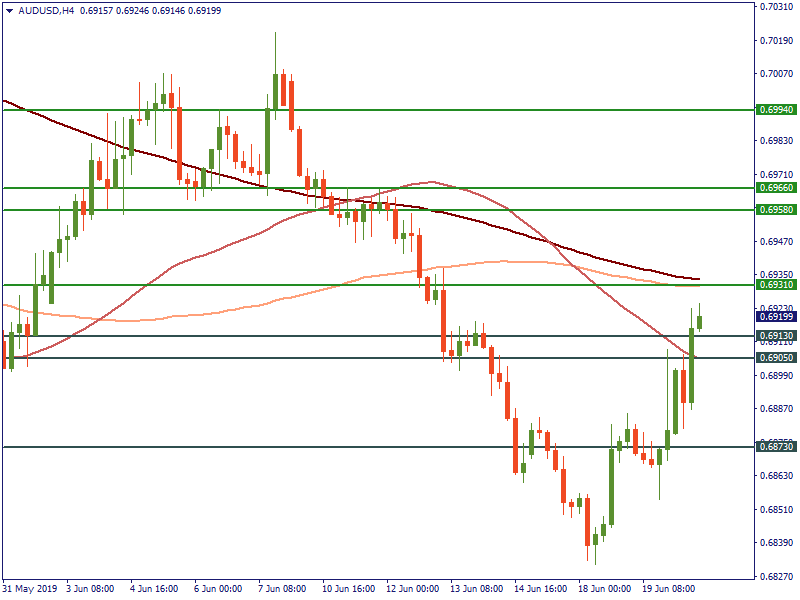 Similar
Latest news
Gold Rises as Central Banks Buy More
About 24% of global central banks intend to increase gold reserves in 2023. Rising inflation, geopolitical turmoil, and worries about interest rates are reasons to increase gold reserves.
US Evades Default This Time
Greetings to a brand new week full of events, economic releases and US debt frictions. We are here to tell you everything you need to know!
USD Gains Momentum
The US dollar index breaks one resistance after another. Read the report to learn the next target for the US dollar index!
Deposit with your local payment systems