Market updates on October 11
Key events ahead:
US-China trade talks
Meeting between the EU chief negotiator Michel Barnier and UK Brexit Secretary Stephen Barclay - 10:00 MT (7:00 GMT) time
Canadian employment change and unemployment rate – 15:30 MT (12:30 GMT) time
EUR/USD has been consolidating above the 1.0994 level (200-period MA on the 4-hour chart). The next resistance, which bulls will try to reach, will be placed at 1.1023. The further rise may be restricted by the 1.1046 level. In case of an alternative scenario, when bears may try to break the 1.1005 level, they will pull the pair lower towards the support at 1.0994. After that, the next key support will lie at 1.0985.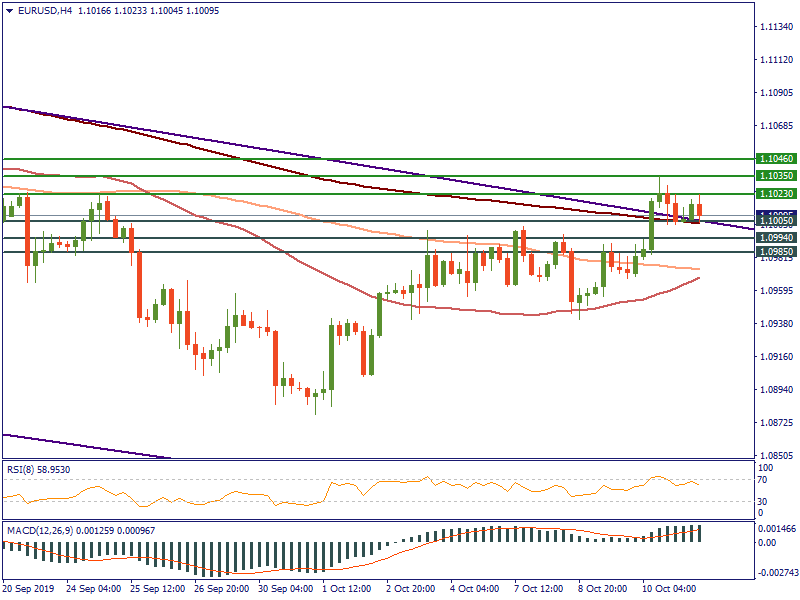 The British pound has been moving up on positive news surrounding Brexit. Yesterday's comments by the Irish Prime Minister expressed optimistic views on the outcome of the meeting with the UK PM Boris Johnson. Today the European Council president Donald Tusk said that the EU is awaiting a final proposal by the PM today ahead of the European summit next week. GBP/USD has surged above the long-term descending trendline and tested the highs above the 1.2520 level on H4. If the bullish mood in the market continues, there is a chance of the pair to reach the 1.2558 level. After that, the next key resistance will lie at 1.2577. From the downside, the levels are 1.2480, 1.2462 and 1.2435.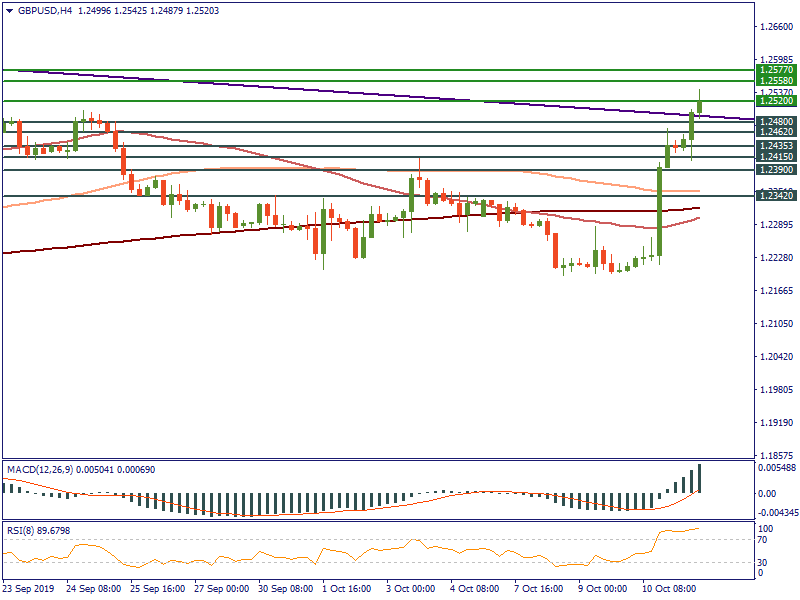 The Canadian dollar is awaiting Canada's jobs data. According to the forecasts, the employment change will advance by 11.2 thousand jobs, while the unemployment rate will remain at the same level of 5.7%. If the actual figures are positive, USD/CAD will break the support at 1.3268 and pull the pair below the 200-period SMA to the 1.3259 level. The next support level will lie at 1.3253. If the pair reverses, it will retest the 1.3296 resistance level. Bulls will be looking for a breakout of this level to reach 1.3306.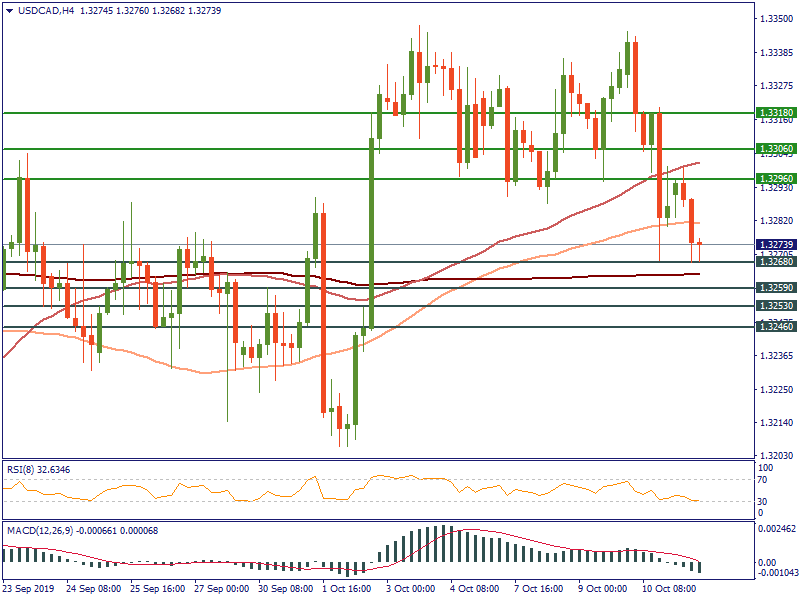 Similar
Latest news
Gold Rises as Central Banks Buy More
About 24% of global central banks intend to increase gold reserves in 2023. Rising inflation, geopolitical turmoil, and worries about interest rates are reasons to increase gold reserves.
US Evades Default This Time
Greetings to a brand new week full of events, economic releases and US debt frictions. We are here to tell you everything you need to know!
USD Gains Momentum
The US dollar index breaks one resistance after another. Read the report to learn the next target for the US dollar index!
Deposit with your local payment systems