What?
We got so used to seeing WTI at the rages of $10-15 its confident march to $23 appears now as something extraordinary. What's happening?
Why?
In short, observers see that the glut is probably at its peak globally and starts to diminish. Supply cuts finally started bringing positive effects. Therefore, what used to be the story of the day for weeks in the oil market, now is seen as a short-term obstacle for oil prices to stabilize at a higher level. Most observers expect that level to be around $40 to $50 per barrel, so if no major problem (such as another US-China confrontation) arises, you may start your strategic preparations to welcome bulls back to the oil market. Long time!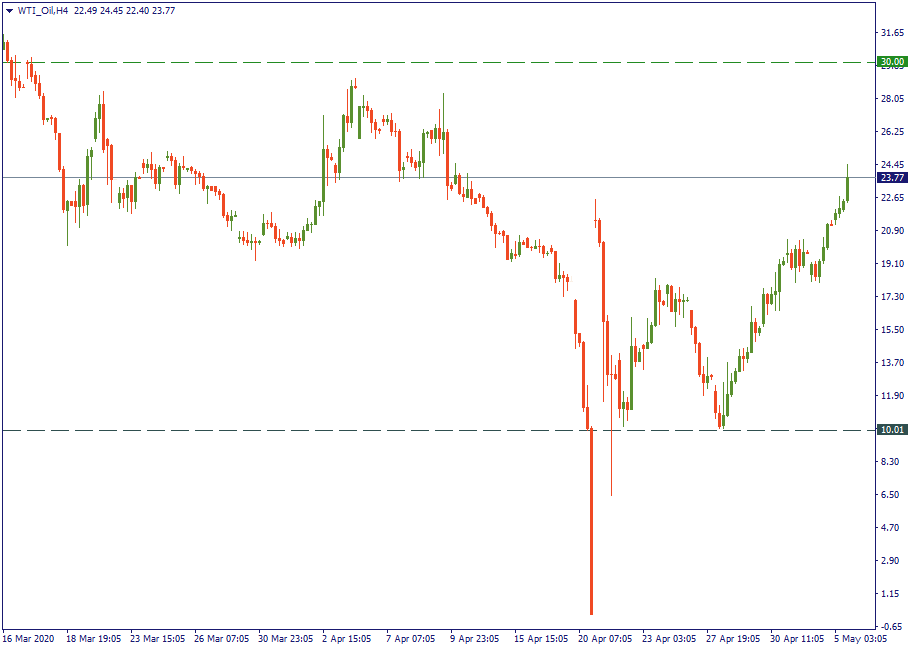 Similar
China Worries the Markets
The results of the Chinese Communis Party's Congress shook the markets, while the JPY weakened even after the interventions were conducted
The Worst Day for Bears Ever
Bloomberg says yesterday's movement was so far the wildest. It was the first time in history for the US500 to crash by 2% and close the day 2.8% above the neutral line. There're several possible reasons for the move.
Latest news
Increased Volatility is Coming
The Reserve Bank of Australia (RBA) will make a statement and release a Cash Rate on February 7, 05:30 GMT+2. It's among the primary tools the RBA uses to communicate with investors about monetary policy.
Market Crash Incoming?
This week may be the most important since the year started as the Fed assess the economic outlook and the US presents fresh NFP readings.
What Currency Will Overperform?
S&P Global, a private banking company, will release a monthly change in British Flash Manufacturing Purchasing Managers Index (PMI) on January 24, 11:30 GMT+2. The index is a leading indicator of economic health as businesses react quickly to market conditions, and purchasing managers hold the most current and relevant insight into the company's view of the economy.
Deposit with your local payment systems