Retail sales report may push CAD down
The Canadian core retail sales will be announced on Tuesday at 15:30 MT time.
Instruments to trade: USD/CAD, CAD/JPY, CAD/CHF
This indicator reveals the change in the total value of sales at the retail level, excluding automobiles. Why without auto sales? They are volatile and can misrepresent the trend. The core retail sales report is a more relevant measure of the spending dynamic.
We must say that Canada as one of the world's largest oil exporters has been already under pressure because of extremely low oil price these days. In addition, investors are now more cautious and risk-averse. As a result, safe-haven currencies are more favorable, leaving aside the Canadian dollar.
Anyway, after the release of the retail sales' data we should be ready to catch the market momentum and react immediately. Pay attention to the CAD/JPY pair as it's really sensitive to the market changes and you could gain from it in a short term.
If the indicator is greater than expected, it will push the Canadian dollar up, otherwise – down.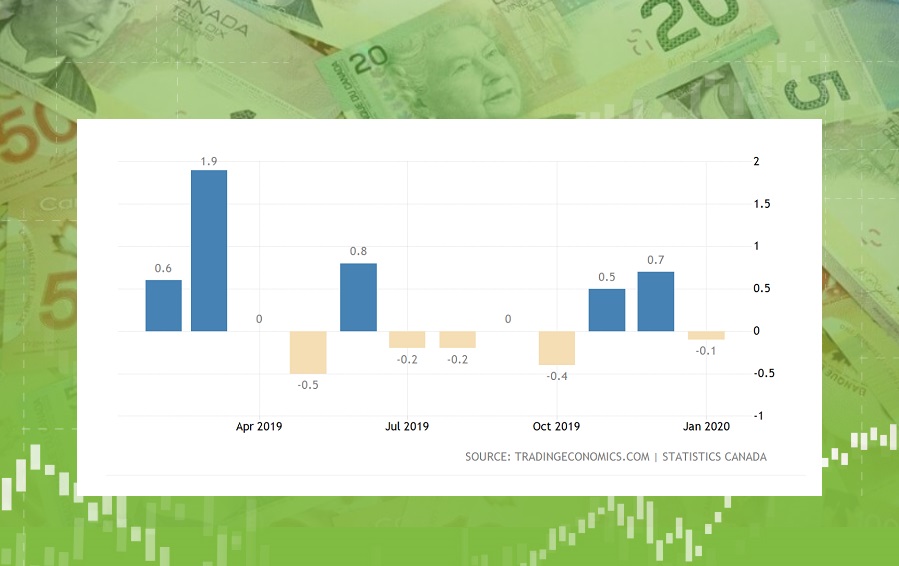 Similar
The Last Volatile Week of 2022
The US Bureau of Labor Statistics will release its Consumer Price Index and many other critical events that will move the market this week!
Latest news
Increased Volatility is Coming
The Reserve Bank of Australia (RBA) will make a statement and release a Cash Rate on February 7, 05:30 GMT+2. It's among the primary tools the RBA uses to communicate with investors about monetary policy.
Market Crash Incoming?
This week may be the most important since the year started as the Fed assess the economic outlook and the US presents fresh NFP readings.
What Currency Will Overperform?
S&P Global, a private banking company, will release a monthly change in British Flash Manufacturing Purchasing Managers Index (PMI) on January 24, 11:30 GMT+2. The index is a leading indicator of economic health as businesses react quickly to market conditions, and purchasing managers hold the most current and relevant insight into the company's view of the economy.
Deposit with your local payment systems