The European Central Bank: How to Save EUR?
What will happen?
The ECB will make a statement regarding the future monetary policy on Thursday, July 21, at 15:15 MT time (GMT+3). After that, the press conference will take place at 15:45 MT time (GMT+3).
This is how the ECB communicates with investors. The statement contains the bank's decision on interest rates and comments on the economic conditions. It's a big event for the EUR due to the ongoing currency weakening.
Last time, the ECB statement met expectations, and the bank didn't raise the key rate. As a result, the EUR decreased versus other currencies. If you traded one lot EURUSD, you could have earned $1200.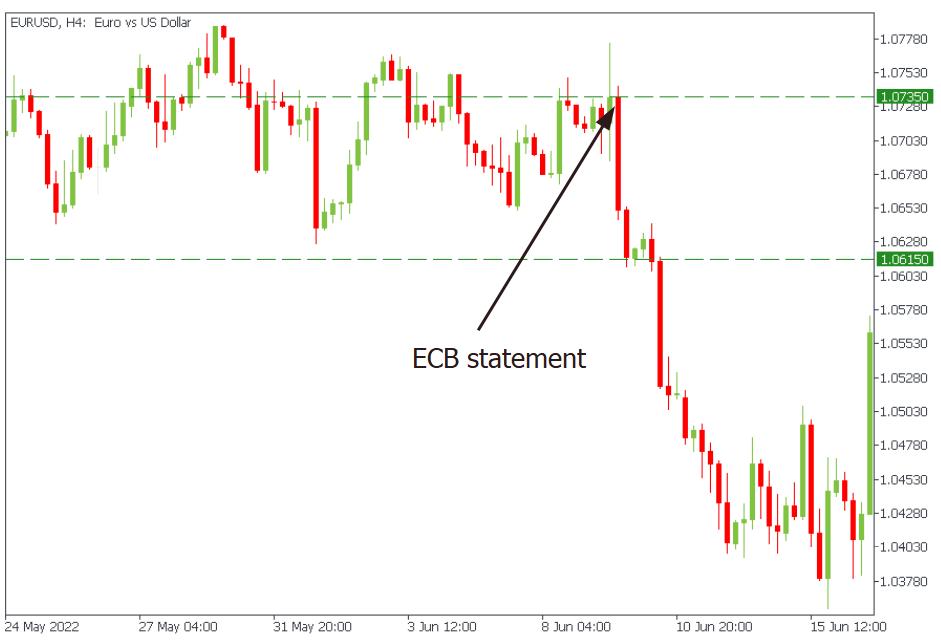 How to trade on the ECB Statement?
If the statement is more hawkish than the Forecast, the EUR will likely strengthen against other currencies.
If the statement is more dovish than the Forecast, the EUR will likely weaken against other currencies.
Check the Economic Calendar.
Instruments to trade: EURUSD, EURGBP, EURJPY.
Similar
Latest news
Gold Rises as Central Banks Buy More
About 24% of global central banks intend to increase gold reserves in 2023. Rising inflation, geopolitical turmoil, and worries about interest rates are reasons to increase gold reserves.
US Evades Default This Time
Greetings to a brand new week full of events, economic releases and US debt frictions. We are here to tell you everything you need to know!
USD Gains Momentum
The US dollar index breaks one resistance after another. Read the report to learn the next target for the US dollar index!
Deposit with your local payment systems