The Flash Manufacturing PMI: German Impact on EUR
What will happen?
The German Flash Manufacturing PMI will come out on Friday, July 22, at 10:30 MT time (GMT+3).
It's a leading indicator of economic health because businesses react quickly to market conditions, and their purchasing managers hold the most current and relevant insight into the company's view of the economy.
Last time, the actual numbers were lower than expected. As a result, EURUSD lost more than 815 points. If you traded one lot, you could have earned over $815.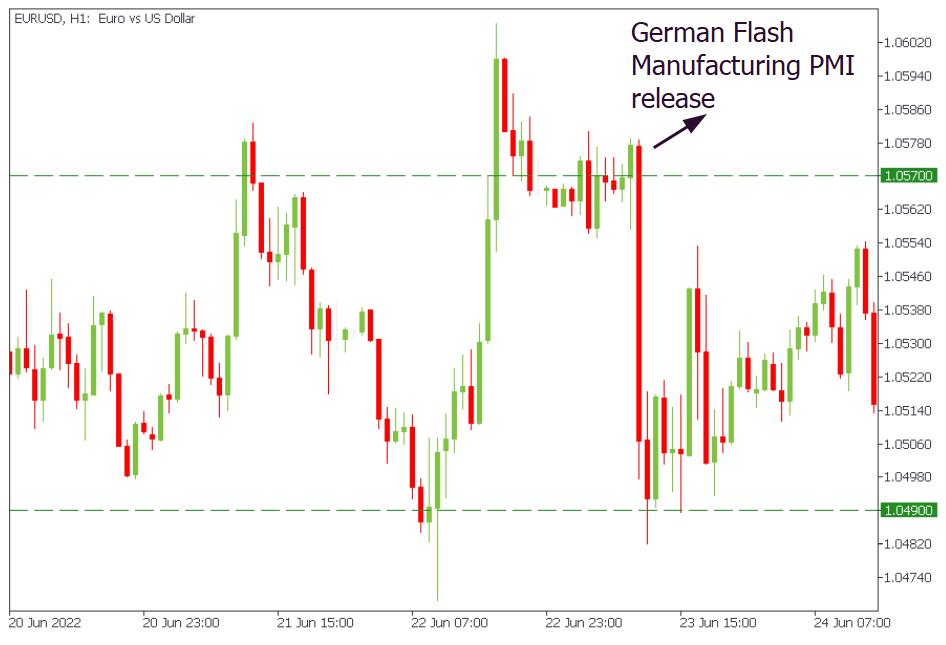 How to trade on the German Flash Manufacturing PMI?
If the actual number is higher than the expectations, the EUR will likely strengthen against other currencies.
If the actual number is lower than the expectations, the EUR will likely weaken against other currencies.
Check the Economic Calendar.
Instruments to trade: EURUSD, EURGBP, EURJPY.
Similar
How to trade the JPY?
Happy Friday, traders! Are you ready to trade at the end of the week? Here's what you need to know before you start:
Latest news
The Most Important News For Today
The news is essential if you want to trade. Don't miss our digest, where we'll tell you about the most interesting events, happening right now.
Deposit with your local payment systems