US Midterm Elections Will Shake the Markets
Happy Tuesday, dear traders! We hope that you're ready for this new trading week! Let's see what has happened lately.
Today's events:
US midterm elections
US Department of Energy forecasts - 19.00 MT
US oil API reserves - 22.30 MT
The topic of the day
Today, the US Congress's midterm elections will be held. The US Congress consists of the Senate and the House of Representatives. According to pre-election estimates, Republicans can regain control of at least one of the chambers. Such an outcome could lead to a rally in the stock markets and weaken the US dollar.
How the election will affect the stock market
In the middle term, a divided Congress could benefit the stock market by limiting President Biden's power to pass anti-business laws, such as raising taxes and tightening regulations. Republicans, if they gain control of one of the chambers, will almost certainly veto such laws.
However, there is a risk that a divided Congress is already priced in by market participants, and a surprise Democratic victory could lead to a sell-off. But such a probability, according to experts, is low.
How the election will affect the dollar
As for the US dollar, there are no historical trends. Market reaction will come down to how the election will affect the policy of the Fed in terms of the interest rate trajectory. In this case, a split in Congress is likely to limit new government spending. If Republicans gain control, they will block large public spending initiatives.
With fiscal spending easing and economic activity slowing, the next few years will be marked by slower GDP growth and lower inflation, leading to a lower Fed rate peak. Currently, the peak value is expected at 5.25% in 2023. If the Democrats lose control of Congress, this level will likely decrease, weakening the dollar in world markets.
US dollar index, H4 timeframe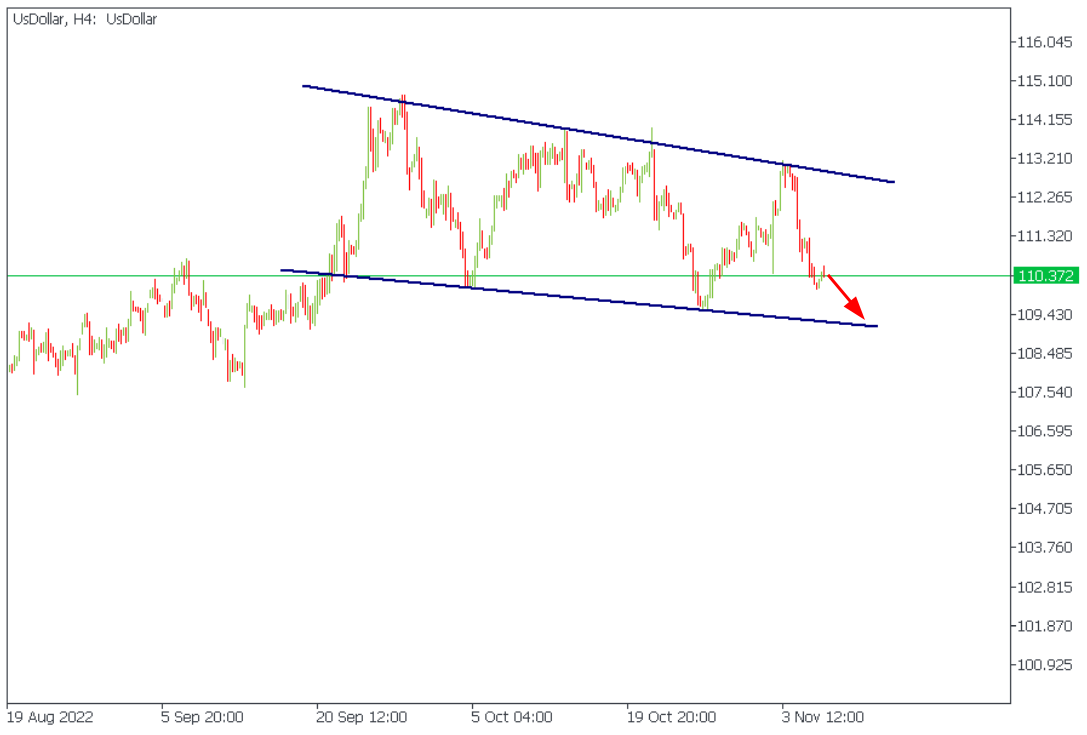 Other important news:
The ECB stated more rate hikes are needed. Moreover, t

he ECB will definitely begin to reduce the balance sheet in 2023.

Chinese banks are now priced like US banks at the height of the 2008 crash.

Japan Considers Raising Taxes for the Ultra-Rich.

Tesla stock falls to 52-week lows.

Musk supports Republicans on the eve of the US midterm elections and calls to vote for them.
Similar
US Dollar Index at a 3-month Low
The USD weakened after Fed Chair Powell hinted at a slowdown of rate hikes, and stocks strengthened. What else is moving the markets today?
Soon Bullish Rally for Gold
The winter is coming, and risky markets expect a rally to come with it. Will this December be bullish for stocks, crypto, and gold? A pack of news will surely help you out.
Latest news
Deposit with your local payment systems