Will RBA press AUD down again?
What will happen?
The Reserve Bank of Australia will make a rate statement on March 2, at 5:30 MT time. Last time, the Reserve Bank of Australia kept the interest rate at a record low of 0.1% and pledged to maintain rates on hold until at least 2024. Besides, the central bank claimed it would extend its bond-buying program by an extra $76.2 billion.
How to trade on RBA statement?
Australia is enjoying a V-shaped recovery as the Covid-19 pandemic is almost taken under control. Therefore, the RBA is ready to tighten spending (reduce its bond-buying), but if it implies it at the current time, it will risk sending the AUD soaring and damage exports and jobs. The main aim for the RBA now is to stop the aussie from rising too much, that's why it would continue its massive support.
If the RBA tightens spending, the AUD will strengthen;
If the RBA expands bond-buying, the AUD will weaken.
Instruments to trade: AUD/USD, AUD/NZD, AUD/JPY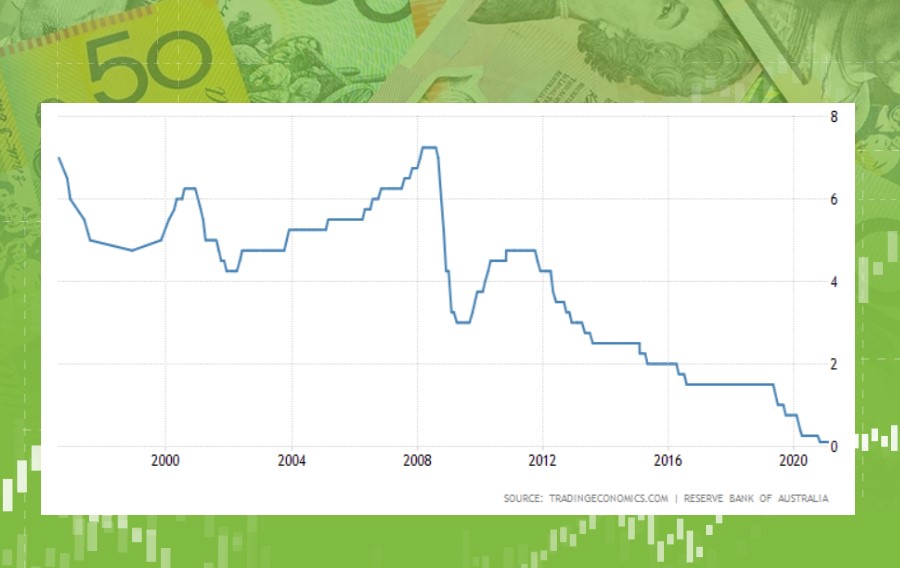 Similar
So Much News to Follow This Week
Hello, and welcome to the last week of August. We found the best news and collected the most impactful events for you to stay on the top of the market. Let's go!
Amazing Week for Traders is Ahead
Hello, and welcome to the daily news release! Will the downtrend in gold change this week? What about oil? How long will it skyrocket? We have a lot to share with you.
Latest news
The Yen Sets New Lows
The Japanese yen fell to its lowest level against the US dollar in 33 years. Read the full report to learn the next target for USDJPY!
BlackRock CEO Supports The USD
BlackRock CEO forecasts the Fed may have to raise rates further. The US dollar index (DXY) gains 130 points today. Read the full report to get more fresh news and technical analysis!
Deposit with your local payment systems