Power Hour Stocks: What Are They and How Do You Trade Them?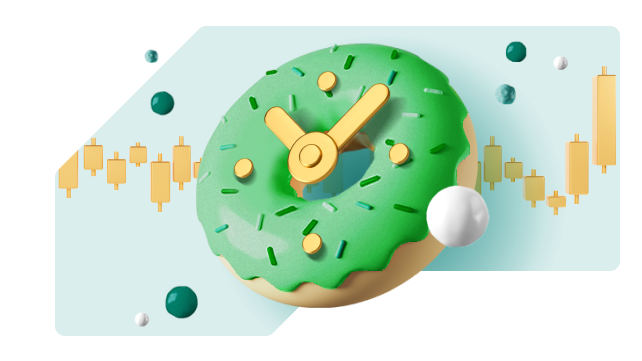 It's not always easy to predict which way the market is moving, even for an experienced trader. How do you choose the right time for your trades, and why is it important to consider the burst of traders' activity?
For successful trading, you better choose the most volatile time with the most activity. This time is called the "power hour." However, there are a few nuances to pay attention to. In this article, we will examine what power hour stocks are, how to use them to make the most profit and how to invest in them.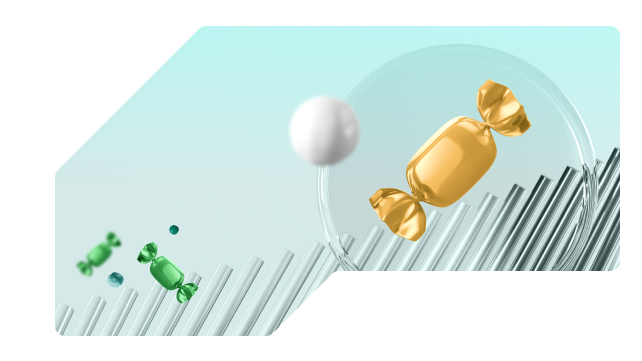 What are power hour stocks?
The highest activity of traders occurs at the beginning and at the end of the trading day. When is the stock market power hour? It is not necessarily a clearly defined time limited to one hour. But if we need to set a time frame, it is approximately from 9:30 to 10:30 am EST (from 14:30 to 15:30 GMT+3) and from 3 to 4 pm EST (from 22:00 to 23:00 GMT+3).
To understand the power hour definition, you must keep in mind that the higher the activity of traders, the higher the volatility. And this is your chance to make a profit.
Here is what the activity of traders depends on:
The US stock market opens at 9:30 am EST. This is also when the New York Stock Exchange, the largest financial market, opens. Hundreds of multinational corporate giants follow the lead. After some time, another powerful trading hub, the Chicago Mercantile Exchange, enters trading. When market giants come into play, traders step up, thus increasing volatility.
Many people prefer to trade in the morning. This way, they finish their business quicker and have the whole day at their disposal.
The afternoon activity is due to the fact that all major financial companies, including the stock exchange, are closing for the day. At this time, traders seek to complete transactions and close positions. This creates a surge of activity and volatility in the last hour, between 3 and 4 pm EST.
In addition, traders are very active before and right after the weekend, as well as after the release of news about major companies. Don't forget to check your feed regularly!
Those who are interested in trading outside of regular hours may try after-hours trading.
How to take advantage of power hour stocks?
Professional traders like stock market power hours because these are the periods of high liquidity and increased trading volume on the market. One of the key components of successful trading is understanding the specifics of trading at different trading sessions. That will allow you to use your time and resources effectively and efficiently.
To trade in power hours, you can use different strategies. There are a lot of options, and here are the best to apply during the stock market power hour.
Scalping
Scalping is a relatively popular trading strategy which involves buying and selling a financial asset (stocks, currencies, futures, etc.) several times during the day with a small profit. The main goal of scalpers is not to get a big profit from one position but from several dozens of trades.
This strategy for experienced traders will play into their hands during the stock power hour. Here they have the opportunity to speed up trading and make more profits.
Day trading
Day trading is the process of trading financial assets for profit within one day. Day traders close their positions on the same day they opened them. They may also make several transactions for the same asset during the day or for several different assets.
Swing trading
Swing trading is the use of price changes to make a profit. In this case, the open position is held for a short period, on average from a few hours to two or three days.
To use the swing movement, you need to have the analytical skills to act flexibly and apply different tactics depending on the circumstances. Learning the strategy takes time and can seem quite complicated, but the time spent learning the strategy pays off many times over.
How to invest in power hour stocks?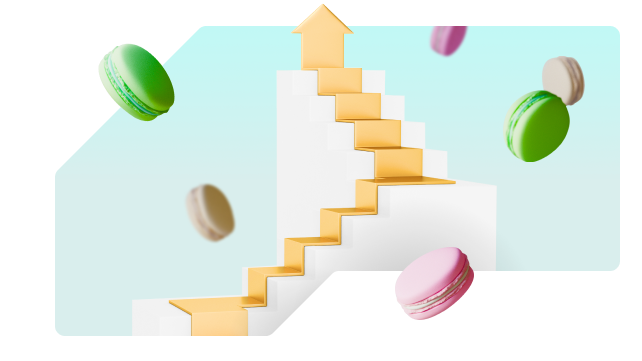 There's one last question left to be sorted out. How do I invest in power hour stocks?
Compared to short-term trading, investing is a long-term process. The period between buying and selling is more than a year. With the right strategy and certain skills, even small investments can lead to great profit.
If you want to make millions on the exchange, stick to the following tips:
Make informed decisions. Do not rush and choose your investments carefully during power hours.
Pay attention to price-to-earnings ratios.
Monitor the option contracts.
Invest in high-grown industries.