Long-term investments explained through football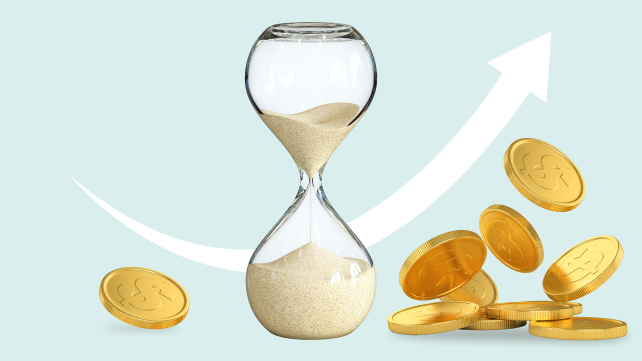 Do you want to increase your capital without taking too much risk? Jump in! We'll explain what long-term investing is using the example of football! No difficult terms, just a clear guide on how to create the perfect investment portfolio from the scratch!
Long-term investing can be easily compared with the loyalty of football fans, especially Leicester City's ones, who are worldwide famous for their incredible loyalty. Investors are really similar to them, but they cheer not for the football team but for their investment portfolio. One great advantage is that investors can pick 'players' for their 'team' by themselves! Isn't that great?
Let's try to create your ' team' together. Every player has their own unique role in a football team: from a goalkeeper to a striker. When everyone on the field does their job, the team can work together perfectly and experience amazing gameplay. If one makes a mistake, another one will cover him, and in the end, the team can win! The same logic works for the investment portfolio. It's called diversification among investors.
For example, a position of a goalkeeper can be compared with a role of an stock index in a portfolio. The goalkeeper is usually the last line of defense. He should catch the ball no matter what, even if everyone else misses it. It's really similar to a stock index, which has a defensive role in a portfolio as well. The index is the last one to lose its value, even if all the elements of the portfolio drop, the stock index should sustain most market shocks. The most popular stock indices are S&P 500, Nasdaq 100, and Dow Jones. Check out our full list of the best index funds to invest in.
A role of a striker is quite similar to a growth stock. A striker is responsible for scoring the goals. A growth stock is the one that tends to earn most of the points for the portfolio as well, it should rise higher than other elements. Besides, a goal is usually scored once or twice in a whole game, the growth stock is something similar: it rockets rarely, but if it does, the game is won!
A central midfielder is a player whose role is divided roughly equally between attack and defense. This position can be compared to the high-dividend stocks, which take the central position in the investment portfolio as well. They are stable, low-risk investments that allow earning money both from dividend returns of these companies and their growth. Examples are Coca-Cola, McDonald's, Procter & Gamble, etc.
Great! We've created a good base for your investment portfolio, but still, there are some empty positions on your 'football field'! To make it complete, add other stocks that you like. To start, you can use our list of best stocks to invest in and a step-by-step guide: how to choose stocks for investment. Here're below a few tips to help you.
Choose strong players in your 'team' (companies, funds, that have shown great results).
Mix various 'players' (diversify).
Create your 'game' strategy (investment plan) and stick to it!